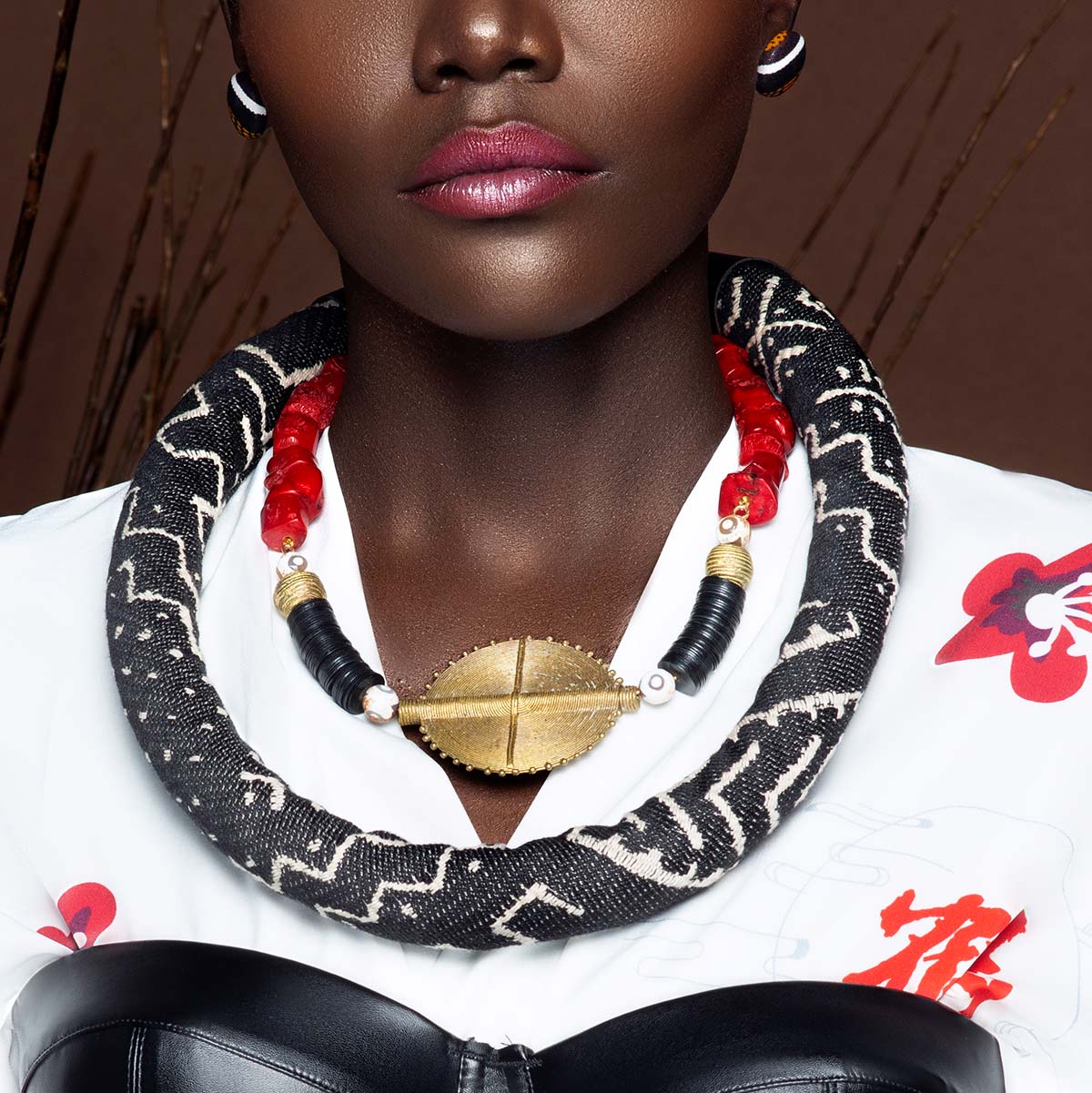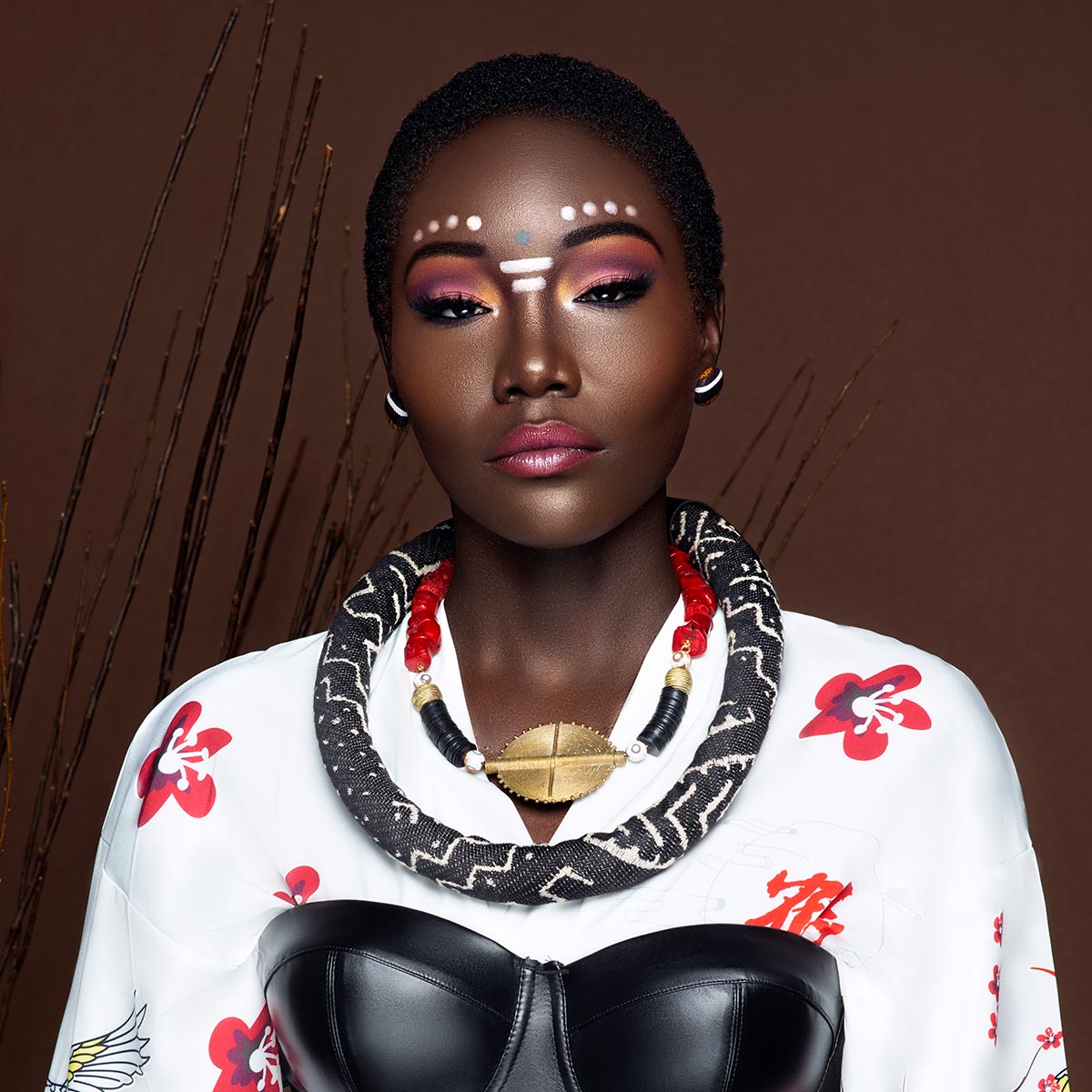 Red Coral and Black Himba Inspired Set | Wound Beads | Brass Sun Baule | Faux Mud Cloth | Himba | African
$98.10
Regular price
$112.92
This vibrant necklace is very cultural. The red coral circle beads give just enough color and pop to complete any attire. The origin of the word Coral comes from the Greek word Korallion and Latin word Coralium, which both derived from the early Hebrew goral meaning "small pebble". The white and brown eye beads are made of bone and come from Kenya. This design is created through a dying method better known as "batik", which is a wax relief process. The wound globe beads throughout this piece are handmade individually through the "Lost Wax process" technique. The beads measure approximately 13-14mm in diameter. Along the side of the necklace is the black African vinyl bead that is found in Ghana and Nigeria. They are often worn as waist beads. Connecting in the middle of this necklace is the handmade Sun Baule Brass Beads from Ghana that are easily identified by the Adinkra sun and moon symbols.
This black and cream himba necklace can be worn multiple ways: you can have the closure to the back of your neck or adjust to show in the front. The pattern shows the detail of this piece. It is definitely a great fashion statement!
Measurement: Sun Baule: Length: 5 in., Width: 5 in., Sun Baule 2 in., Wound bead 13-14mm in diameter, Mud Cloth: Length: 27 in. Width: 1 in.
Color: Coral Necklace: Red, Gold and BlackMud Cloth: Black and Cream
Fabric: Faux mud cloth
Hardware: Coral Necklace: Bronze lobster clasp, Magnetic closure
Note: Each item is handmade, due to variances in the fabric print each item may look slightly different than the one pictured. No two items will look exactly the same, thus creating a custom look just for you.

Care: Do not sleep, bath or exercise while wearing this item.
---
Free shipping on orders over $100 (Domestic only)
Red Coral and Black Himba Inspired Set | Wound Beads | Brass Sun Baule | Faux Mud Cloth | Himba | African
$98.10 USD
Regular price
$112.92 USD
I will be wearing this combo on Sunday, for my Born Day celebration, as only a goddess should. It is beautiful, as all the pieces I have acquired from Cloth and Cord.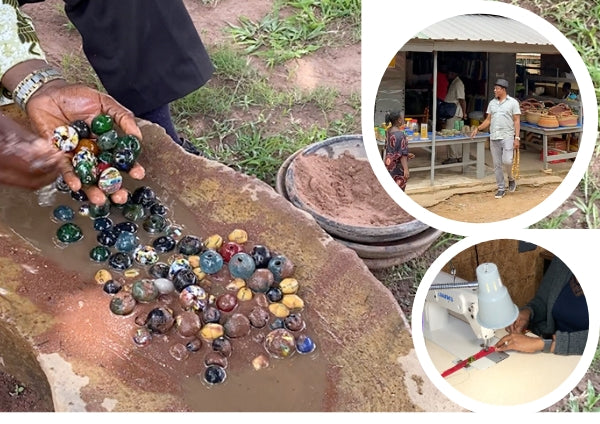 Empowering Communities Through Sustainable, Ethical and Innovative Practices
HANDMADE BY ARTISANS IN THE USA & AFRICA
Cloth & Cord is a company deeply committed to making a positive impact while producing ethical and sustainable goods in both the United States and Africa. Blending the principles of AI/STEAM (Science, Technology, Engineering, Arts, and Mathematics), the company creates responsibly crafted products that are not only affordable but also support talented artisans.