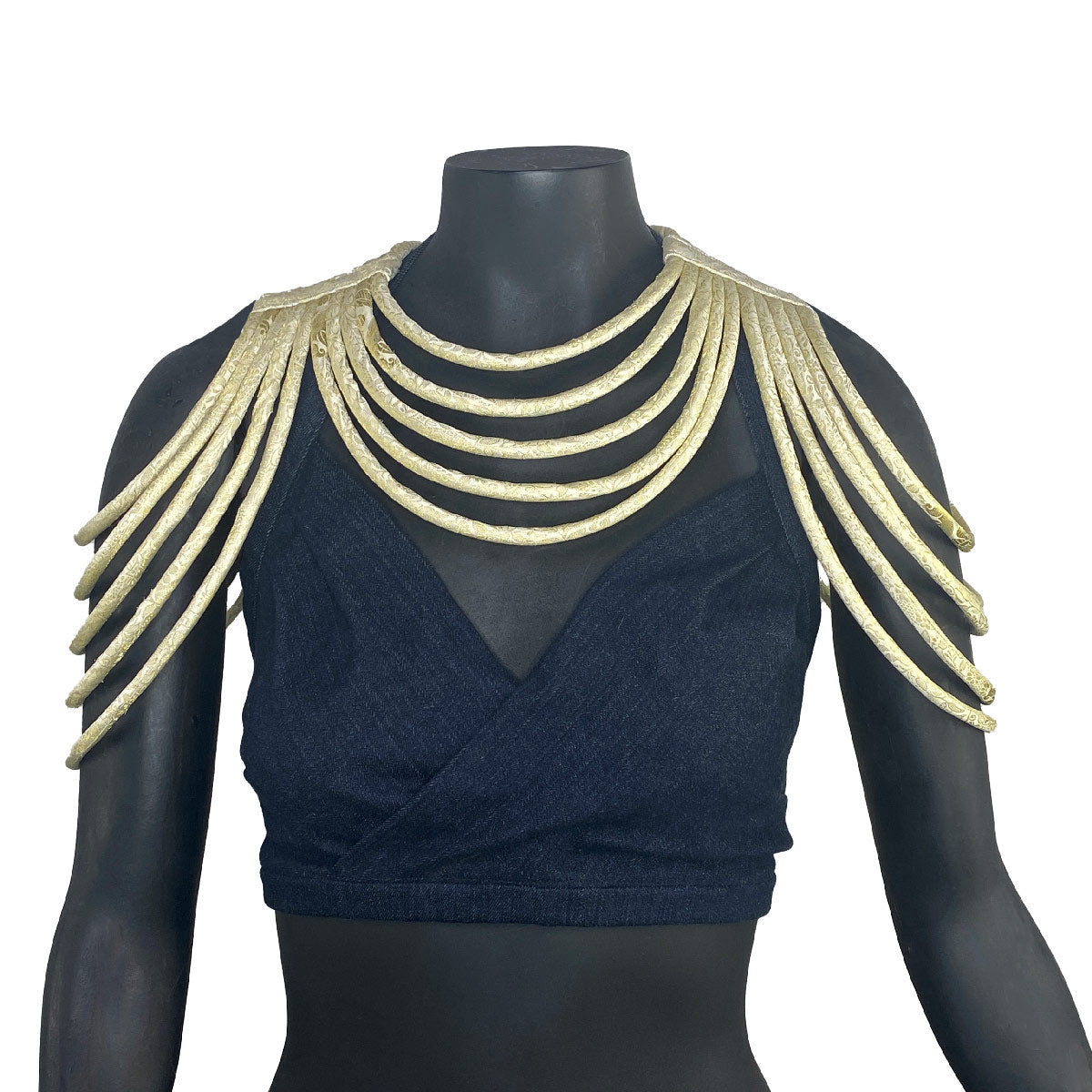 Gold Women's Off the Shoulder Corded Top Necklace | African Necklace | Necklace | Ladies African Necklace
Women's multi-colored off the-shoulder corded top necklace with Leather ends. Handcrafted by local artisans.
 Color: Gold & Ivory
 Fabric: African wax print
 Closure: Bronze lobster closure
Note: Each item is handmade, due to variances in the fabric print each item may look slightly different from the one pictured. No two items will look exactly the same, thus creating a custom look just for you.
Care: Do not sleep, bathe, or exercise while wearing this necklace.
Please read our "Shipping and Shop Policies" before check-out. Thanks, Cloth & Cord
---
Free shipping on orders over $100 (Domestic only)
Gold Women's Off the Shoulder Corded Top Necklace | African Necklace | Necklace | Ladies African Necklace