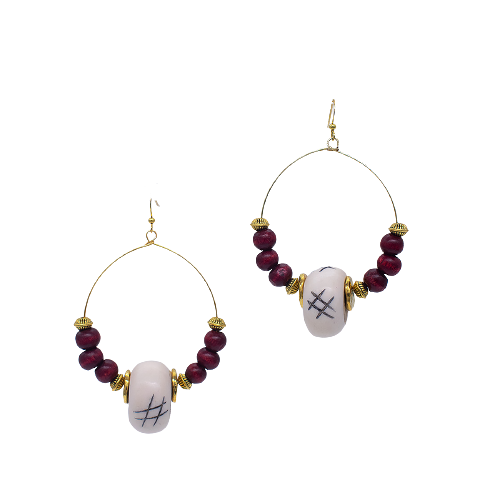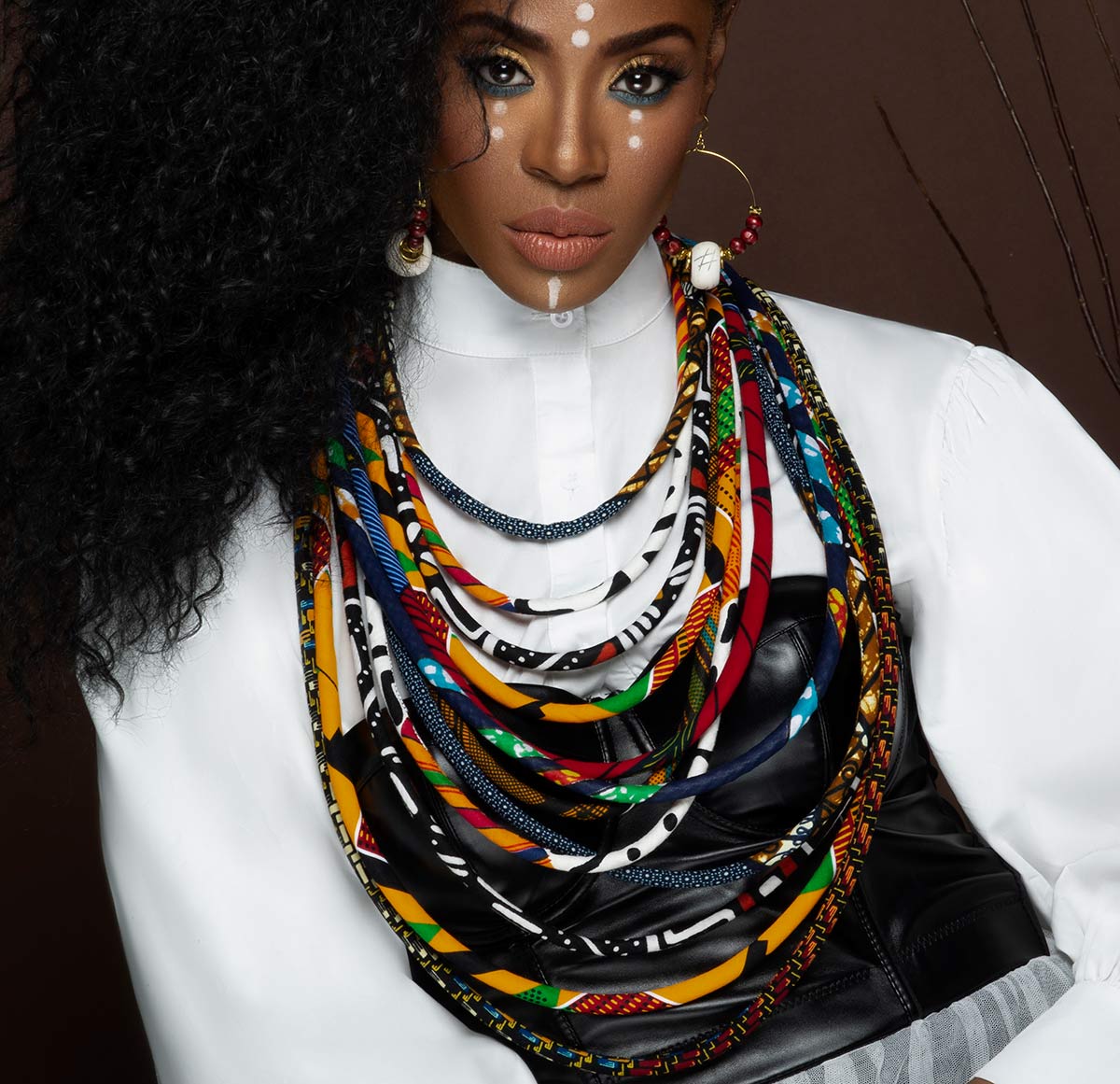 Tic-Tac-Toe Bead Earrings|Cow Bone Bead|Maroon, Cream, & Gold Earrings|African Earrings
$25.00
Regular price
$29.85
This beautiful bone bead earring is from Kenya. This piece has tic-tac-toe carved and polished throughout the bone giving a unique look just for you. This African piece consist of small maroon wood beads and gold round wooden beads, which are handmade, waxed, and superior in quality.
Measurement: Length: 3in Width: 2in
Color: Maroon, Cream, Gold beads
Hardware: Gold Earring Hook
Note: Each item is handmade, due to variances in the fabric print each item may look slightly different from the one pictured. No two items will look exactly the same, thus creating a custom look just for you.
Care: Do not sleep, bathe or exercise while wearing these earrings.
Please read our "Shipping and Shop Policies" before check-out. Thanks, Cloth & Cord
---
Free shipping on orders over $100 (Domestic only)
Tic-Tac-Toe Bead Earrings|Cow Bone Bead|Maroon, Cream, & Gold Earrings|African Earrings
$25.00 USD
Regular price
$29.85 USD
Compliments the Women's African Statement Collar very well.
Since you don't provide dimensions, I thought these were smaller.
I love these earrings. It has a tribal appearance and is well made.
I love these earrings. I saw some more expensive earrings on other websites, but they weren't half as nice as these. The quality is absolutely excellent and the delivery was fast.
Cloth & Cord has become my favorite shop to purchase African/afrocentric jewelry! The expertise is beyond compare and I am so appreciative for their respectful and cordial customer care. I am a frequent returning customer and intend to continually be so. Compared to other shops I've purchased from, there's 0% comparison to Cloth & Cord.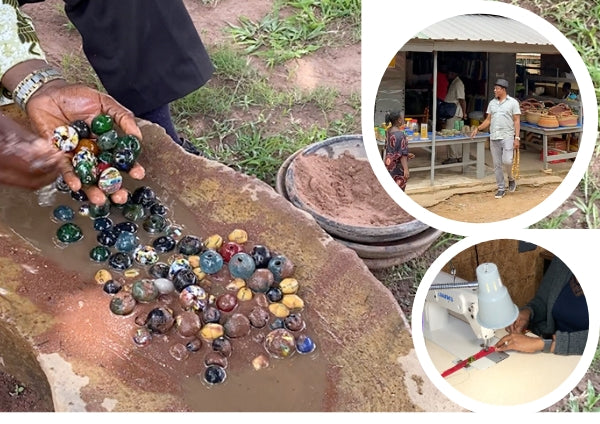 Empowering Communities Through Sustainable, Ethical and Innovative Practices
HANDMADE BY ARTISANS IN THE USA & AFRICA
Cloth & Cord is a company deeply committed to making a positive impact while producing ethical and sustainable goods in both the United States and Africa. Blending the principles of AI/STEAM (Science, Technology, Engineering, Arts, and Mathematics), the company creates responsibly crafted products that are not only affordable but also support talented artisans.