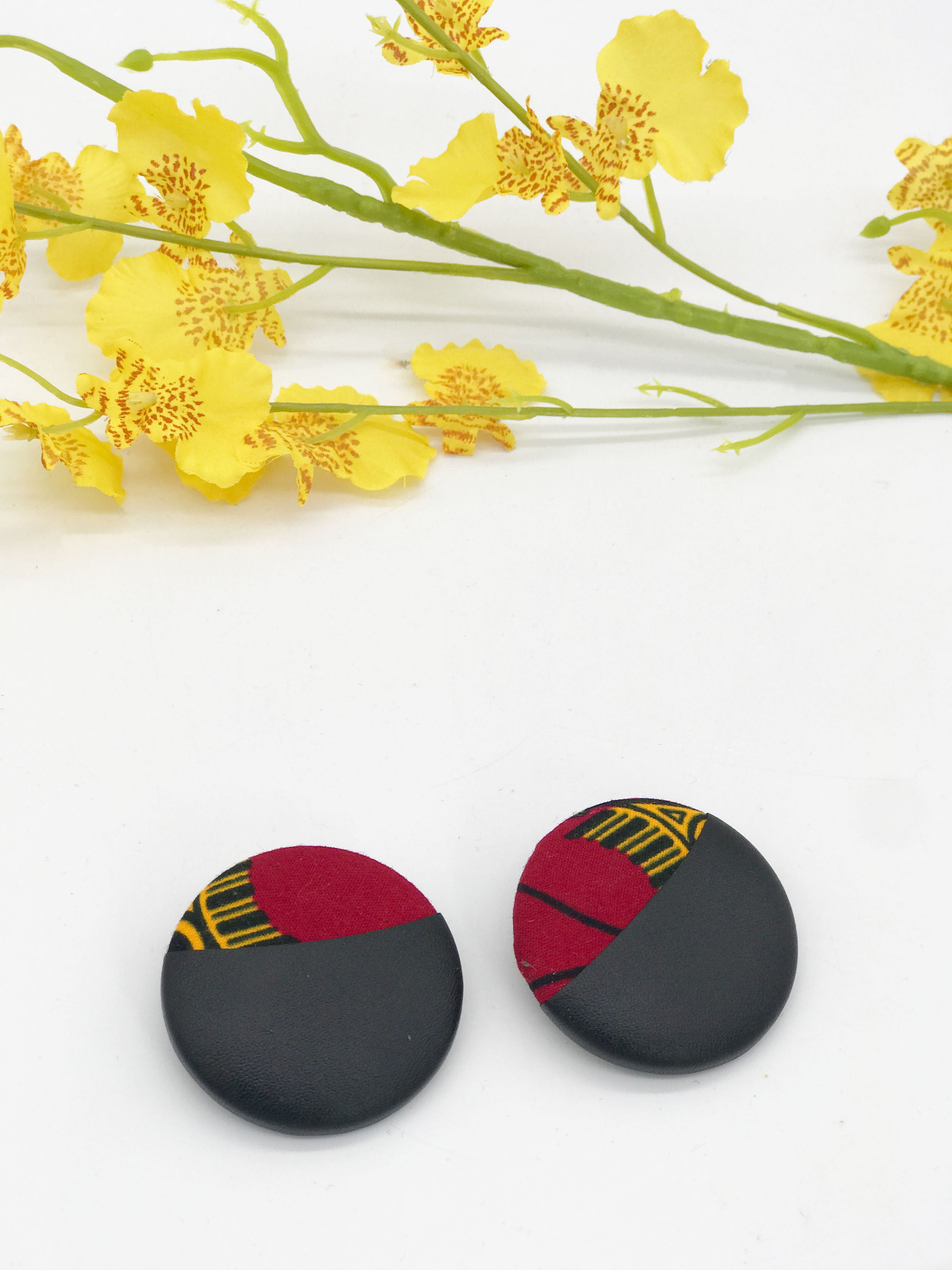 Red, Yellow, Black African Ankara Print and Faux Leather Button Earrings | African Ankara Print Earrings | African Ankara Fabric Jewelry | Afrocentric Jewelry | Cloth & Cord
These African Red Ankara Button Earrings has an amazing design and great to be fashionable during any season. They are large and lightweight. They are great to display with a casual look or with a more formal look.
Measurement: 1.85 inches
Color: Black, red and yellow
Fabric: African Ankara print and faux leather
Note: Each item is handmade, due to variances in the fabric print each item may look slightly different than the one pictured. No two items will look exactly the same, thus creating a custom look just for you.
Care: Do not sleep, bathe or exercise while wearing these earrings.
---
Free shipping on orders over $100 (Domestic only)
Red, Yellow, Black African Ankara Print and Faux Leather Button Earrings | African Ankara Print Earrings | African Ankara Fabric Jewelry | Afrocentric Jewelry | Cloth & Cord