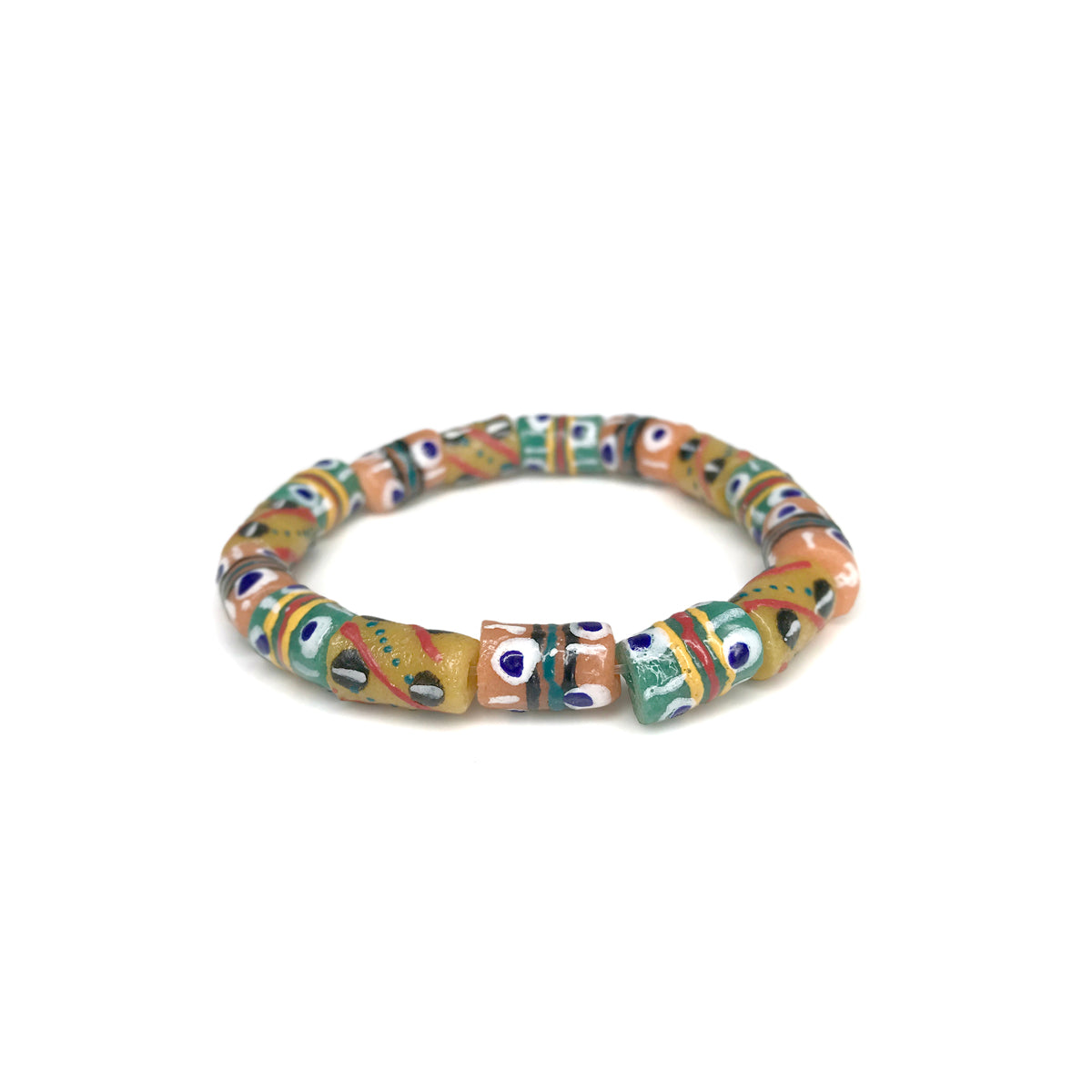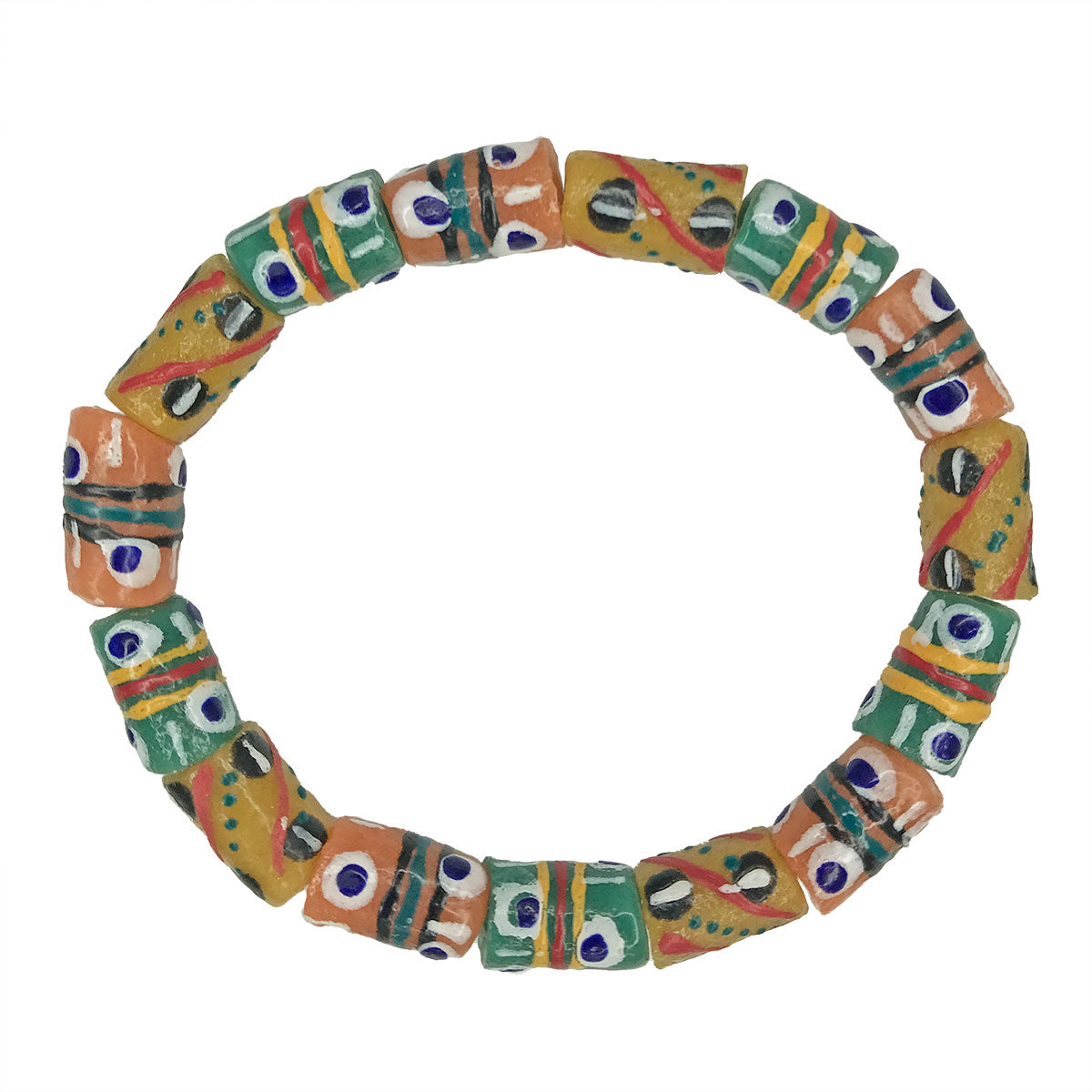 Green, Pink and Yellow Handpainted Krobo Glass Beaded Bracelet| Afrocentric | African Bead Bracelet | Ghana | Cloth & Cord
The green, pink and yellow krobo glass beads in this bracelet are handmade and hand painted by Artisans in Ghana. This is a beautiful simplistic statement of class and would be a great product to add to your collection!
Measurement: 8.5 inches circumference
Material:  Krobo Glass Beads
Color: Green, Pink and Yellow
Note: Each item is handmade, due to variances in the hand painted beads each item may look slightly different from the one pictured. No two items will look exactly the same, thus creating a custom look just for you.
---
Free shipping on orders over $100 (Domestic only)
Green, Pink and Yellow Handpainted Krobo Glass Beaded Bracelet| Afrocentric | African Bead Bracelet | Ghana | Cloth & Cord