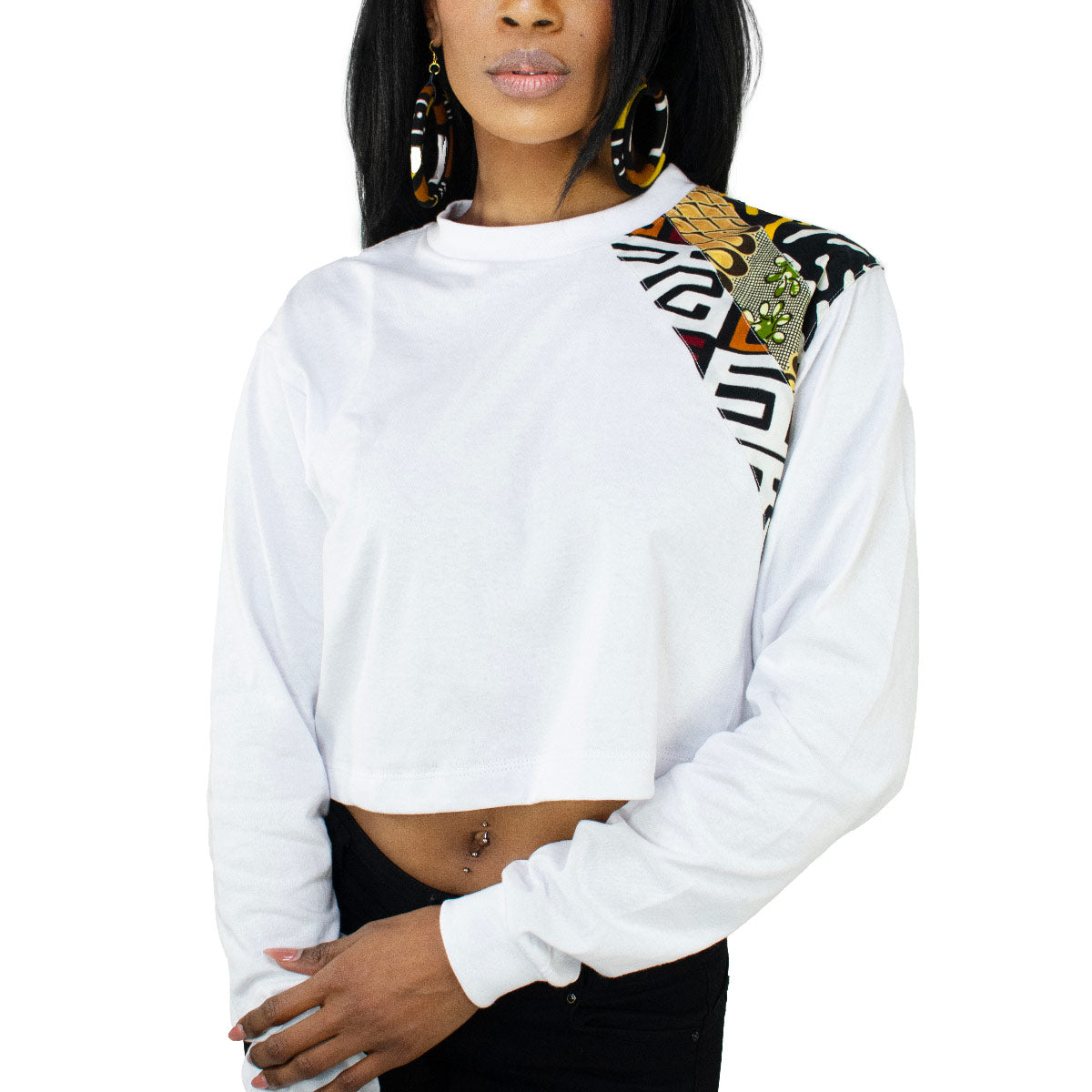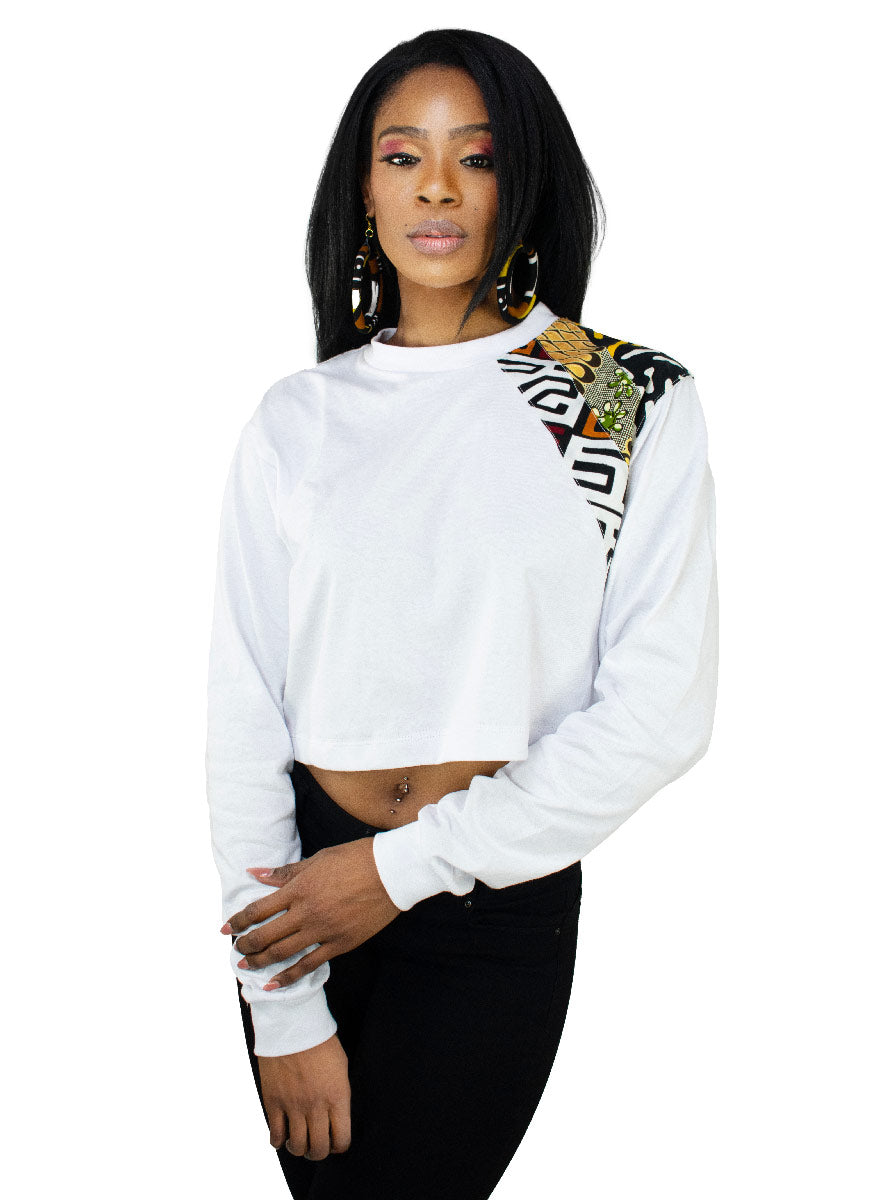 Women's Crop Top White African Print Long Sleeve Shirt | Pressed Print | Shoulder Print | Juneteenth | Heat Pressed Print | African | Women's Shirt | Cloth & Cord
Get ready for Juneteenth with this Unisex African Long Sleeve Print Shirt. Our brand new collection features shoulder print details and one of several Juneteenth prints of your choice! The shoulder in this collection is on the front right design. Pair it with some jeans or tucked into some dress pants with your favorite pair of casual shoes.
Handmade & Pressed in-house with African Wax Cotton Fabric.
Color: Gold, White, Brown & Black (Shoulder Print) 
Fabric: 100% cotton
Care: Machine wash delicate
---
Free shipping on orders over $100 (Domestic only)
Women's Crop Top White African Print Long Sleeve Shirt | Pressed Print | Shoulder Print | Juneteenth | Heat Pressed Print | African | Women's Shirt | Cloth & Cord