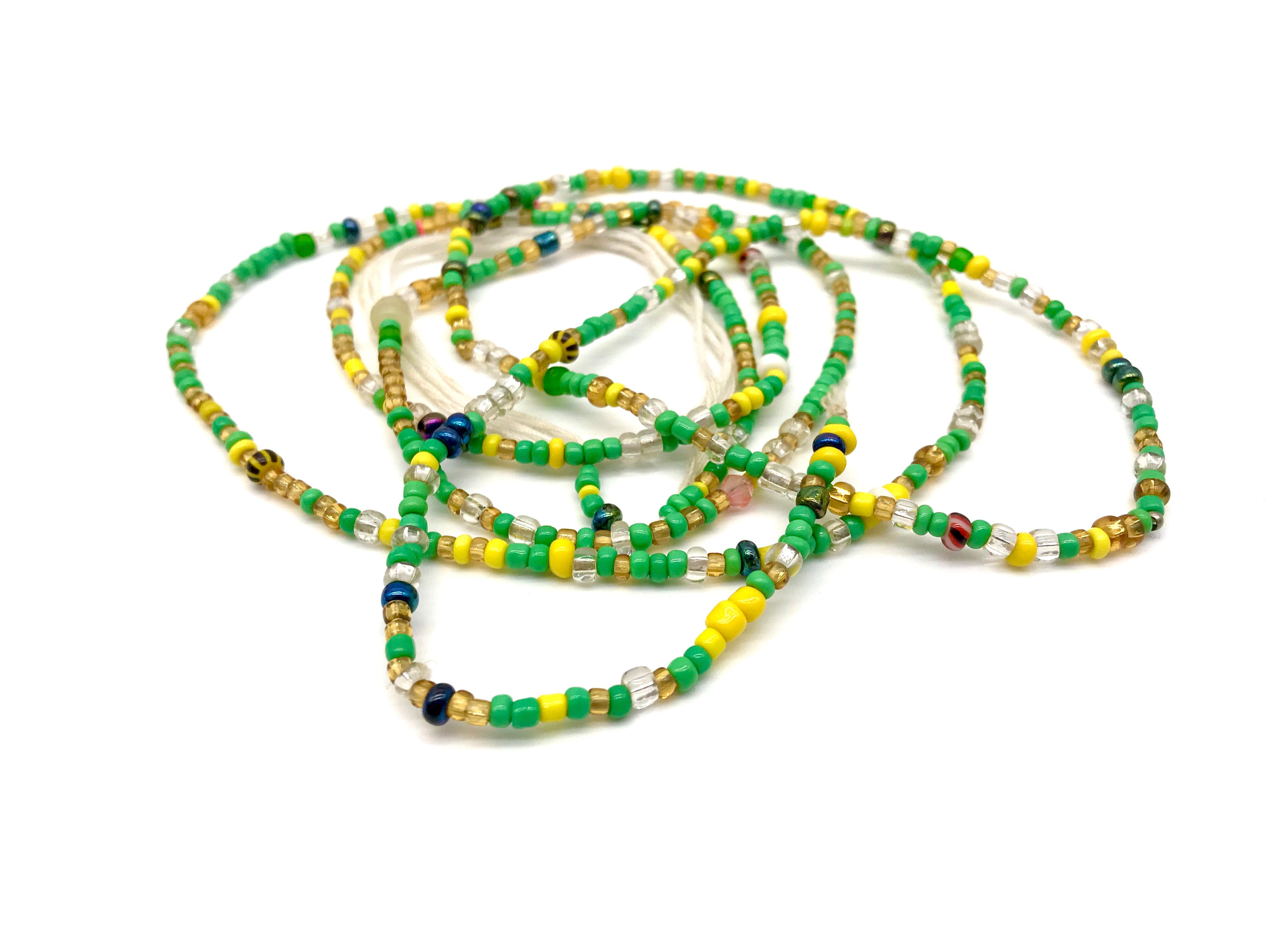 Multicolor - Green w/ Yellow & Light Brown Bead for Women | Waist Beads | Large Seed Beads | Afrocentric | Cloth & Cord
Traditionally worn in Africa, waist beads symbolize many things from femininity to your spiritual well-being. These gorgeous waist beads can be used to achieve any look you crave, whether its traditionally or a fashion statement, the beads can be worn as a bracelet, necklace, or even an anklet. Mix & match them with any of our other waist bead colors for a more boho feel.
Color:

Multicolor - Green w/ Yellow & Light Brown

Adjustable to fit most sizes
Note: Each item is handmade, due to variances in the sizes each bead may look slightly different from the one pictured. No two items will look exactly the same, thus creating a custom look just for you.
Safe to sleep, bathe or exercise while wearing waist beads.
---
Free shipping on orders over $100 (Domestic only)
Multicolor - Green w/ Yellow & Light Brown Bead for Women | Waist Beads | Large Seed Beads | Afrocentric | Cloth & Cord