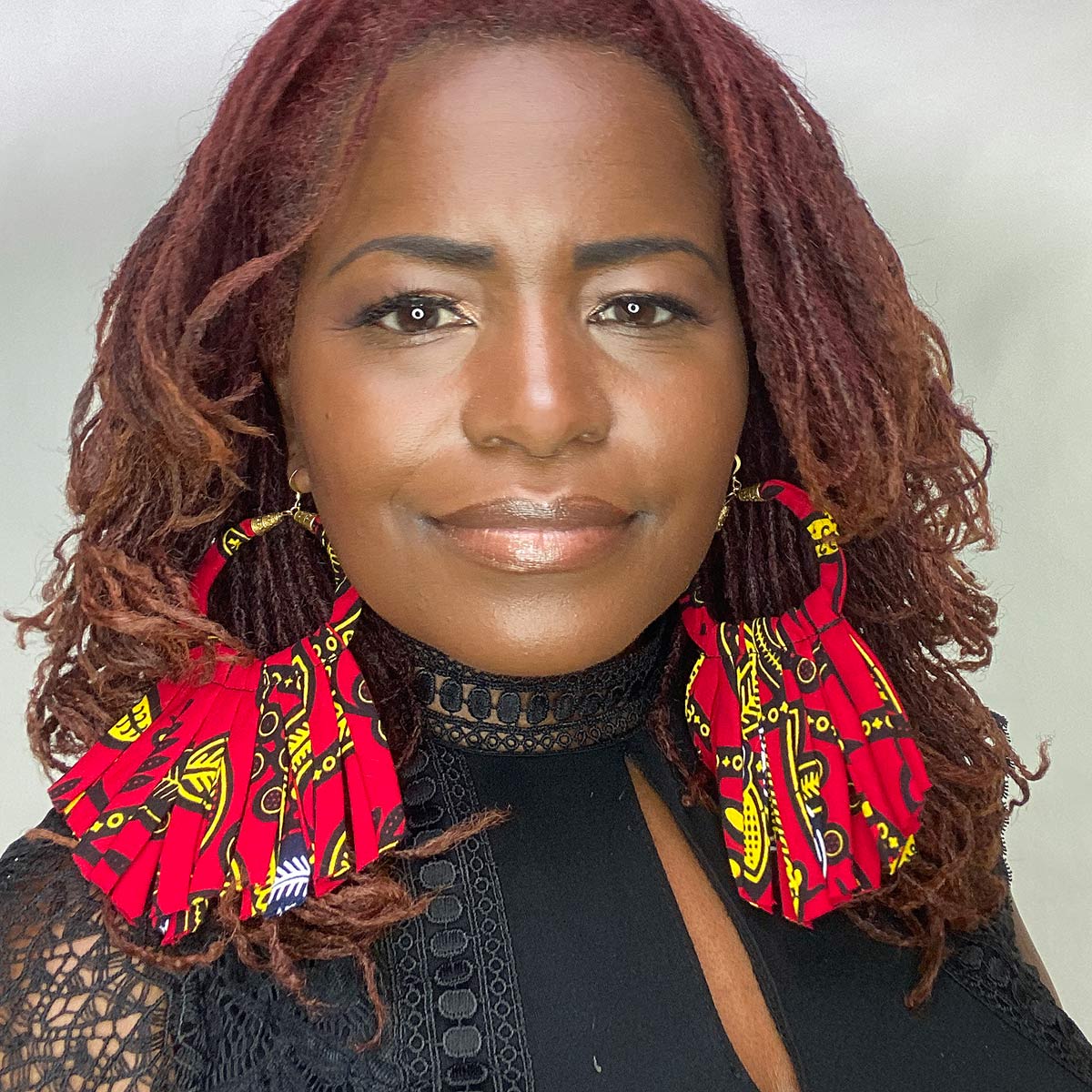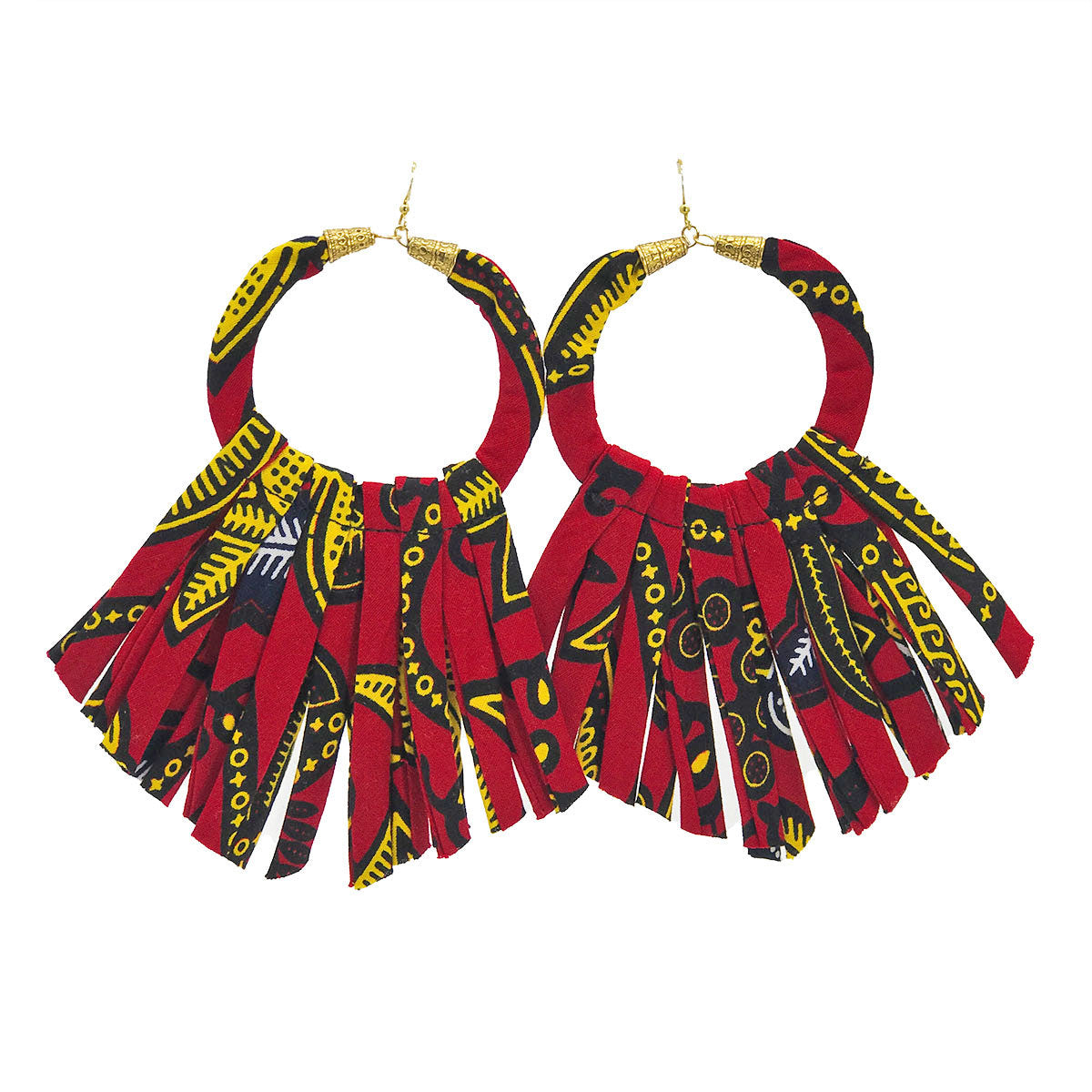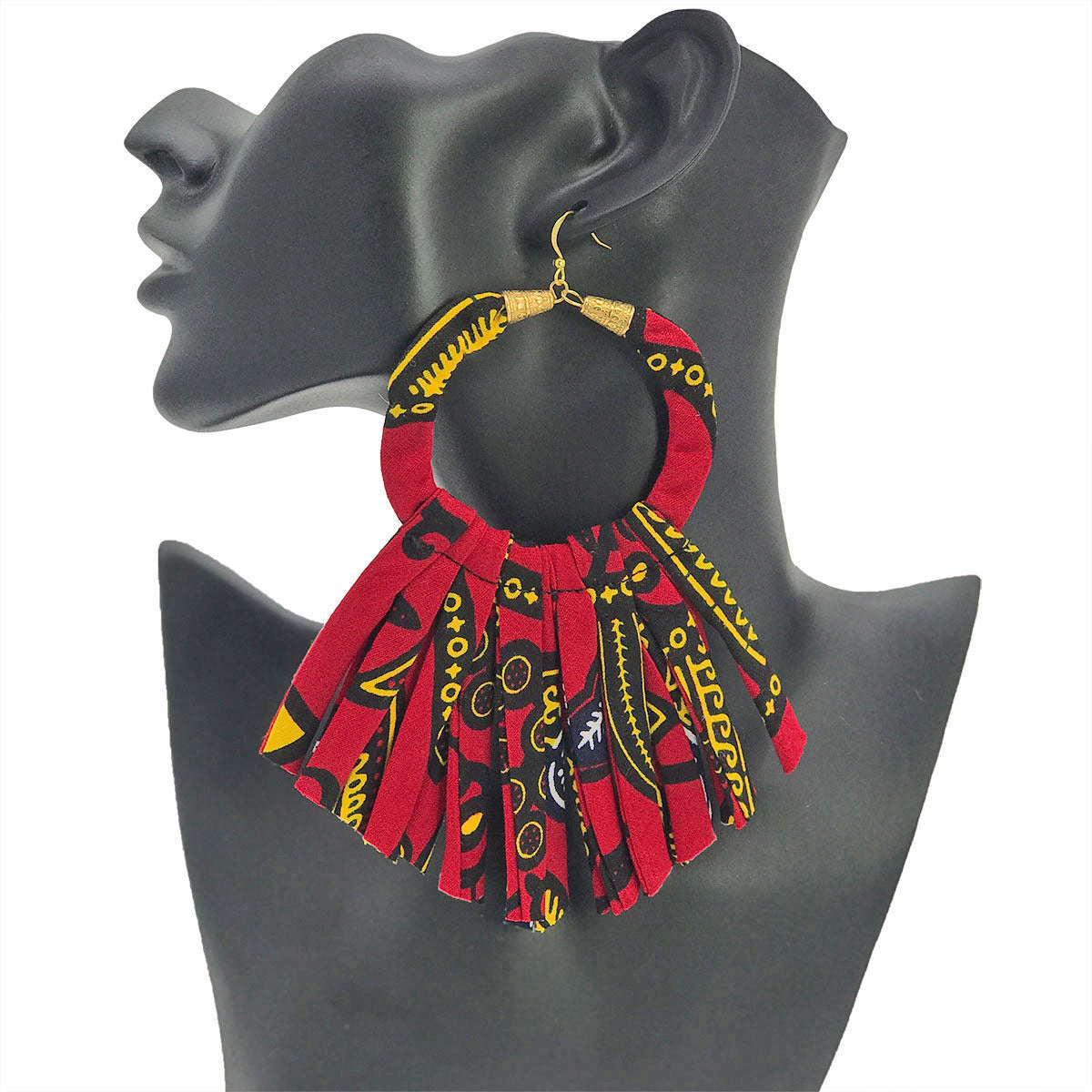 Crimson Red African Tassel Earrings - Fringe Wax Print Earrings - Red Yellow Black Ankara Earrings -
These mixed wax print fringe earrings are to die for, and they're lightweight! Are you ready for constant compliments on how cute you look? You can't go wrong these beauties!
The quality of these earrings are outstanding. They've been sewn into perfect sized strips then flipped at the bottom has been cut at an angle to ensure these beauties stay looking great beyond the first time you wear them!
---
Free shipping on orders over $100 (Domestic only)
Crimson Red African Tassel Earrings - Fringe Wax Print Earrings - Red Yellow Black Ankara Earrings -