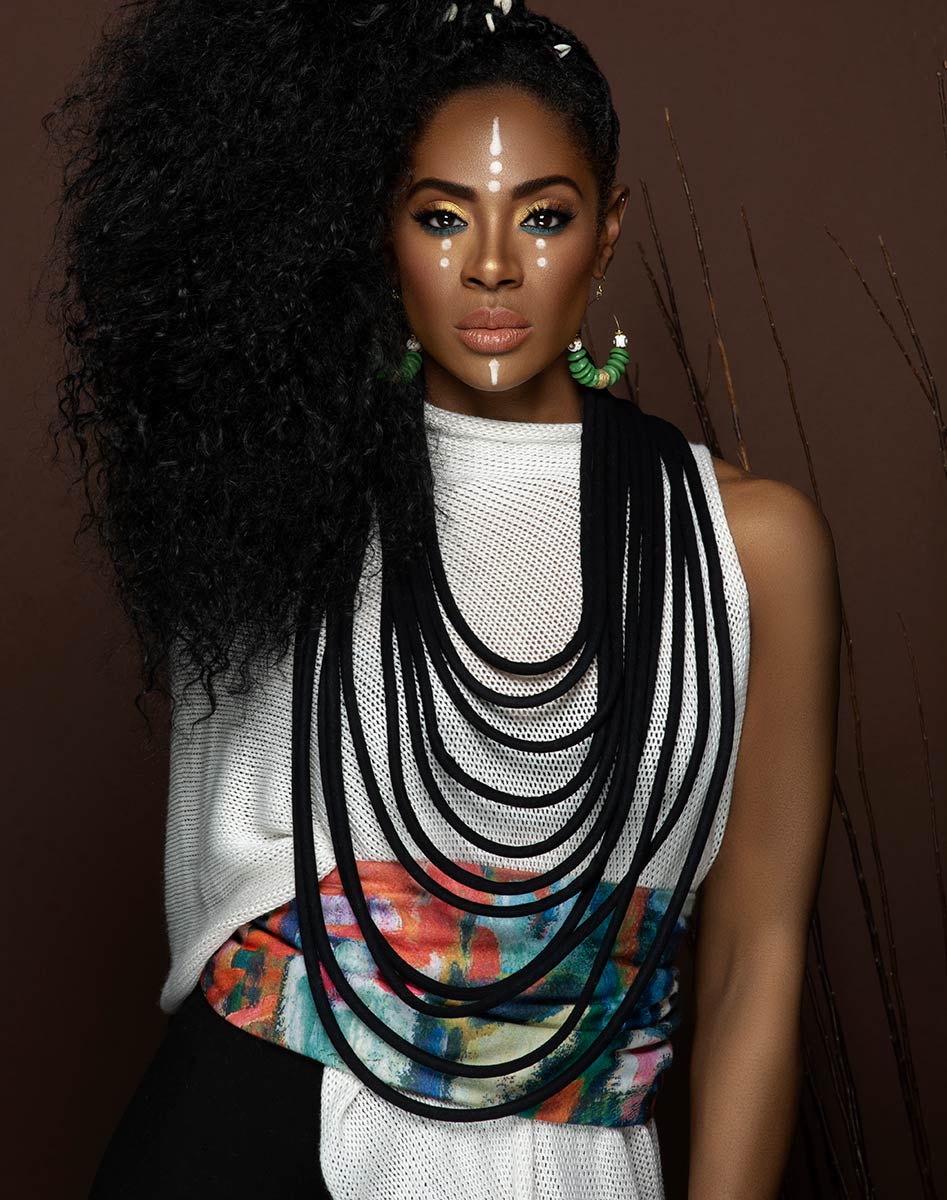 Ashanti Glass Bead Earrings | Pistachio | Green | Olive and Gold Earrings|African Earrings
This gold wound bead earring are handmade individually through the "Lost Wax Process" technique. It consist of Pistachio Green Ashanti glass saucer beads that are unique to Africa. The Pulverized glass is poured into a clay mold, using a cassava stem for the bead's hole. The mold is placed in a furnace and heated until the glass particles congeal without actually melting and the stem burns out. The Pistachio Green Ashanti glass saucer beads is a Ghanaian piece. The white and brown eye beads are made of bone and come from Kenya. This design is created through a dying method better known as "batik", which is a wax relief process.

Measurement: Length: 2.5 in Width: 2in Width
Color: Green and Gold
Hardware: Gold Earring Hooks

Note: Each item is handmade, due to variances in the fabric print each item may look slightly different from the one pictured. No two items will look exactly the same, thus creating a custom look just for you.

Care: Do not sleep, bathe or exercise while wearing these earrings.


---
Free shipping on orders over $100 (Domestic only)
Ashanti Glass Bead Earrings | Pistachio | Green | Olive and Gold Earrings|African Earrings
My daughter loves the earrings
BEAUTIFUL! ONE DAY YOU MUST HAVE A TRUE WESTERN AMERICAN TYPE S A L E ON YOUR ITEMS..
How are your earrings hyper allergenic and nickel free?
Nice addition for a collection
Beautifully crafted and secure. You should also sale the backs in a packet bc I do loose them when handling.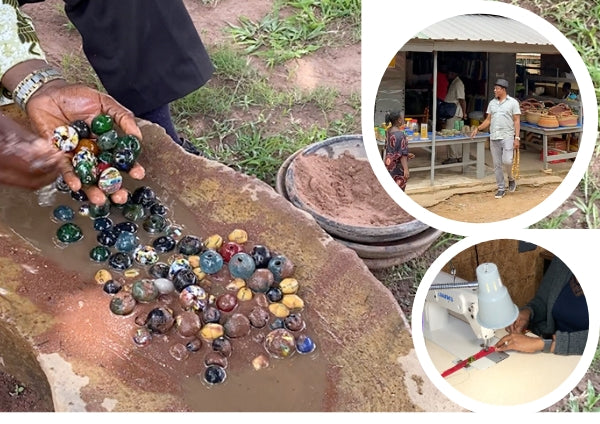 Empowering Communities Through Sustainable, Ethical and Innovative Practices
HANDMADE BY ARTISANS IN THE USA & AFRICA
Cloth & Cord is a company deeply committed to making a positive impact while producing ethical and sustainable goods in both the United States and Africa. Blending the principles of AI/STEAM (Science, Technology, Engineering, Arts, and Mathematics), the company creates responsibly crafted products that are not only affordable but also support talented artisans.