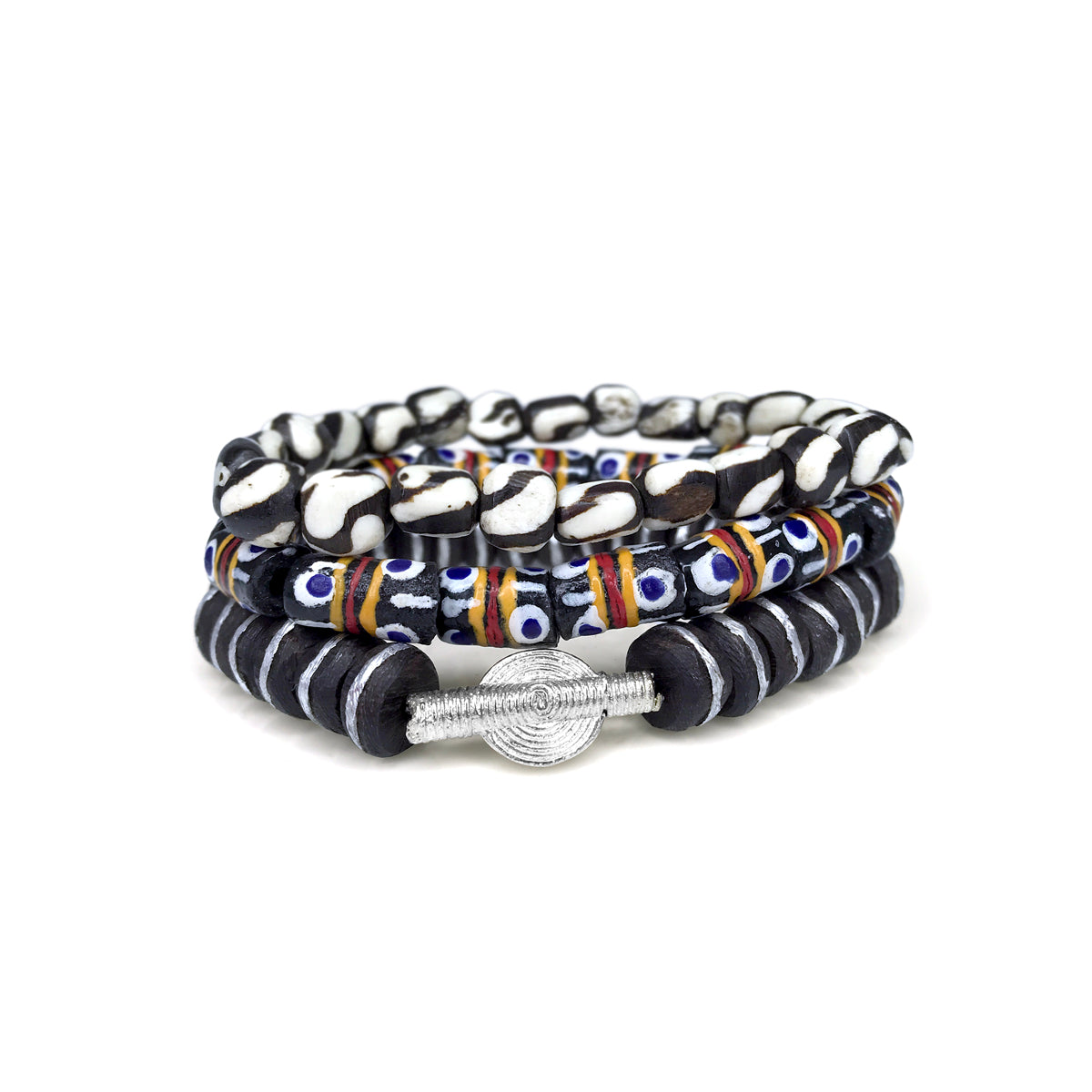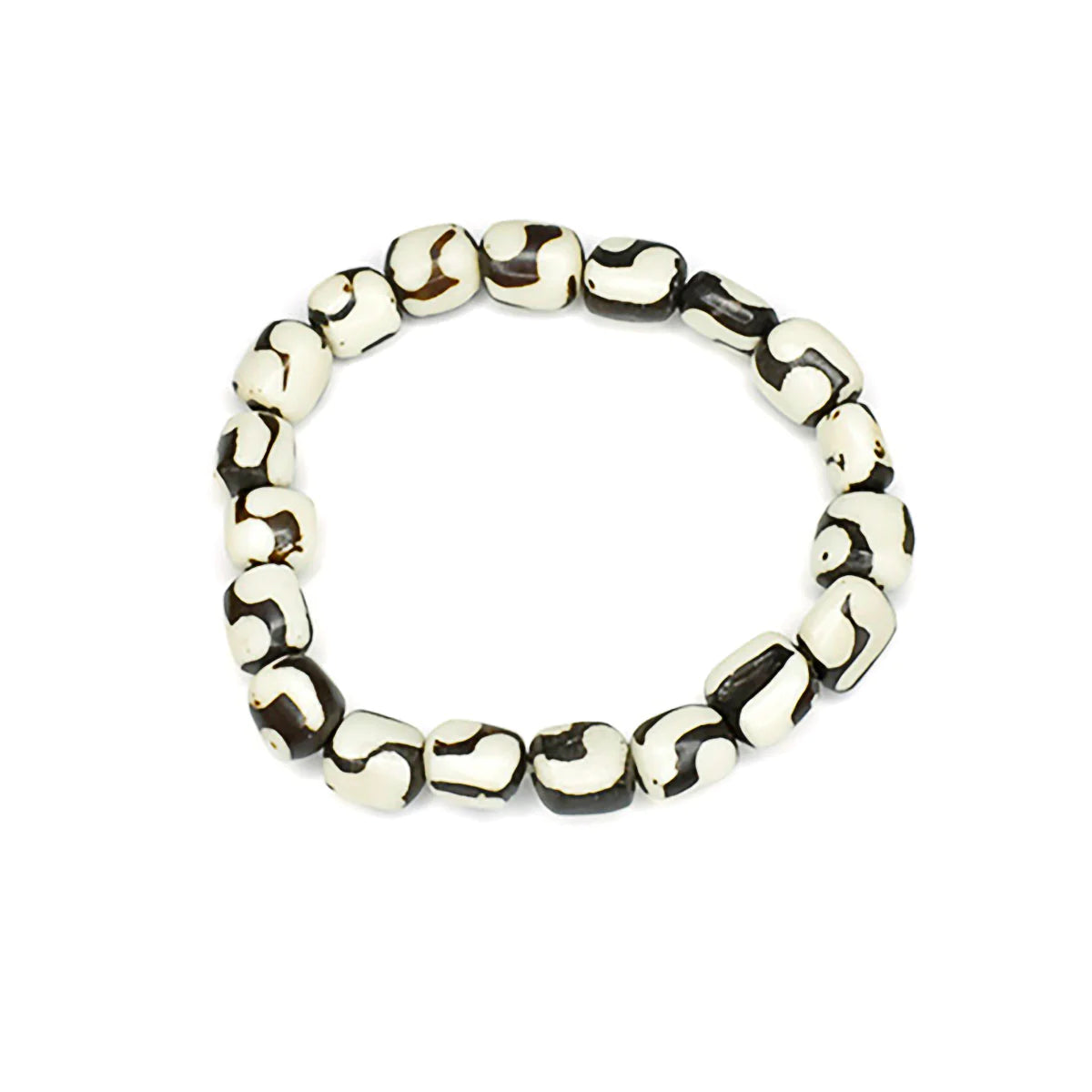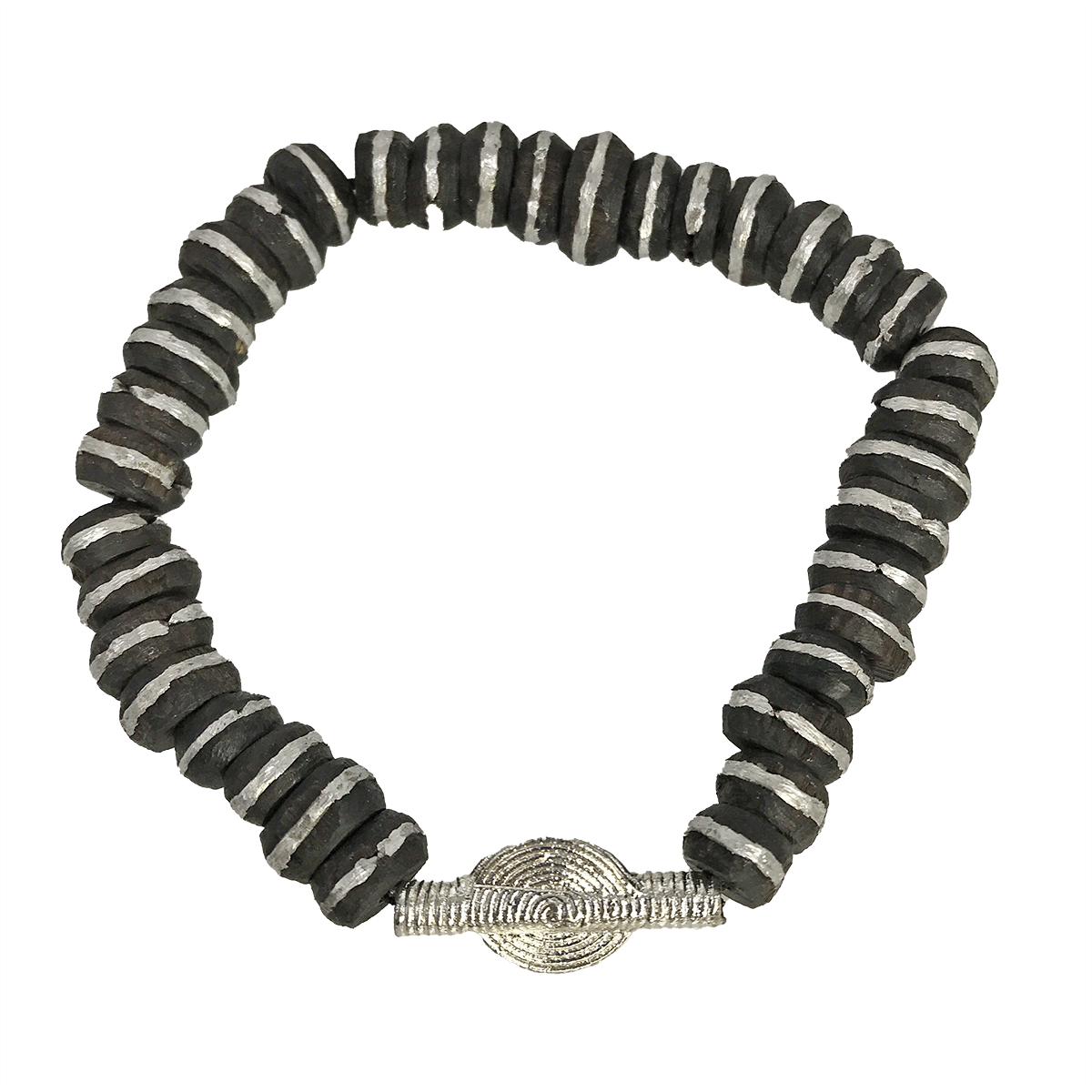 African Ebony Wood Bead w- Silver Inlay, Ghana Black Krobo Glass Bead and Kenya Bone Bead Bracelet Set
This African Bracelet set will definitely turn heads!
The handmade glass krobo bead bracelet compliments well with the ebony silver inlay bead and Kenya bone bead bracelet.
This will be a great product to add to your collection! Get all 3 for less!

Measurement: 8.5 in circumference
Hardware:  Ghana black krobo glass beads, silver inlay ebony bead and bone beads
Color: Black, white, cream, silver, Yellow, red
---
Free shipping on orders over $100 (Domestic only)
African Ebony Wood Bead w- Silver Inlay, Ghana Black Krobo Glass Bead and Kenya Bone Bead Bracelet Set