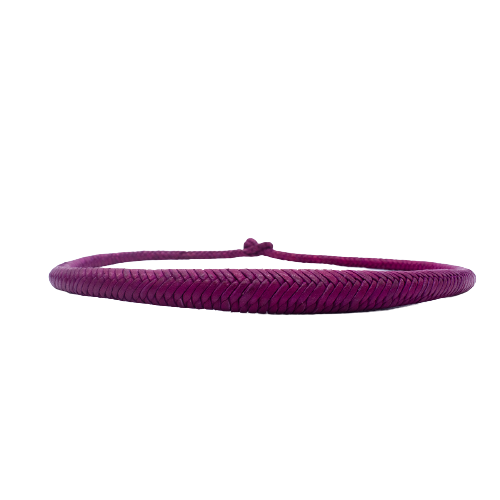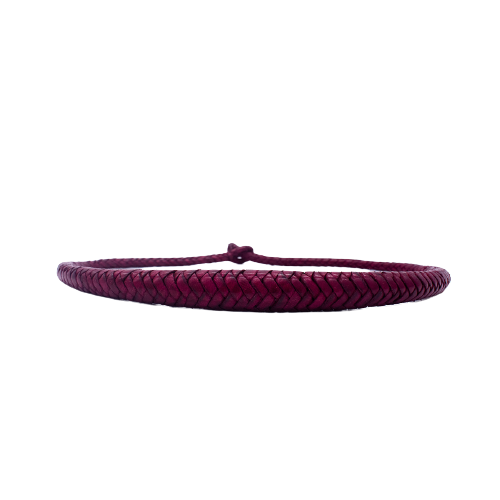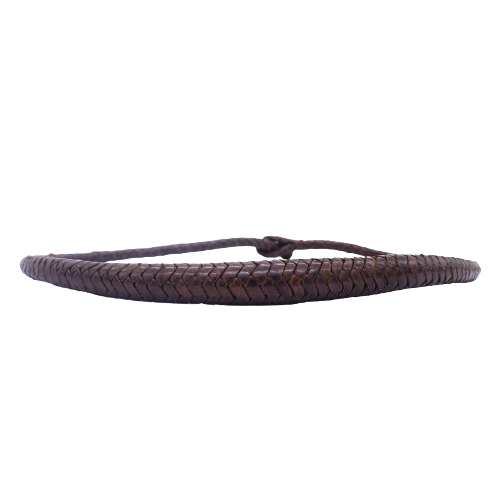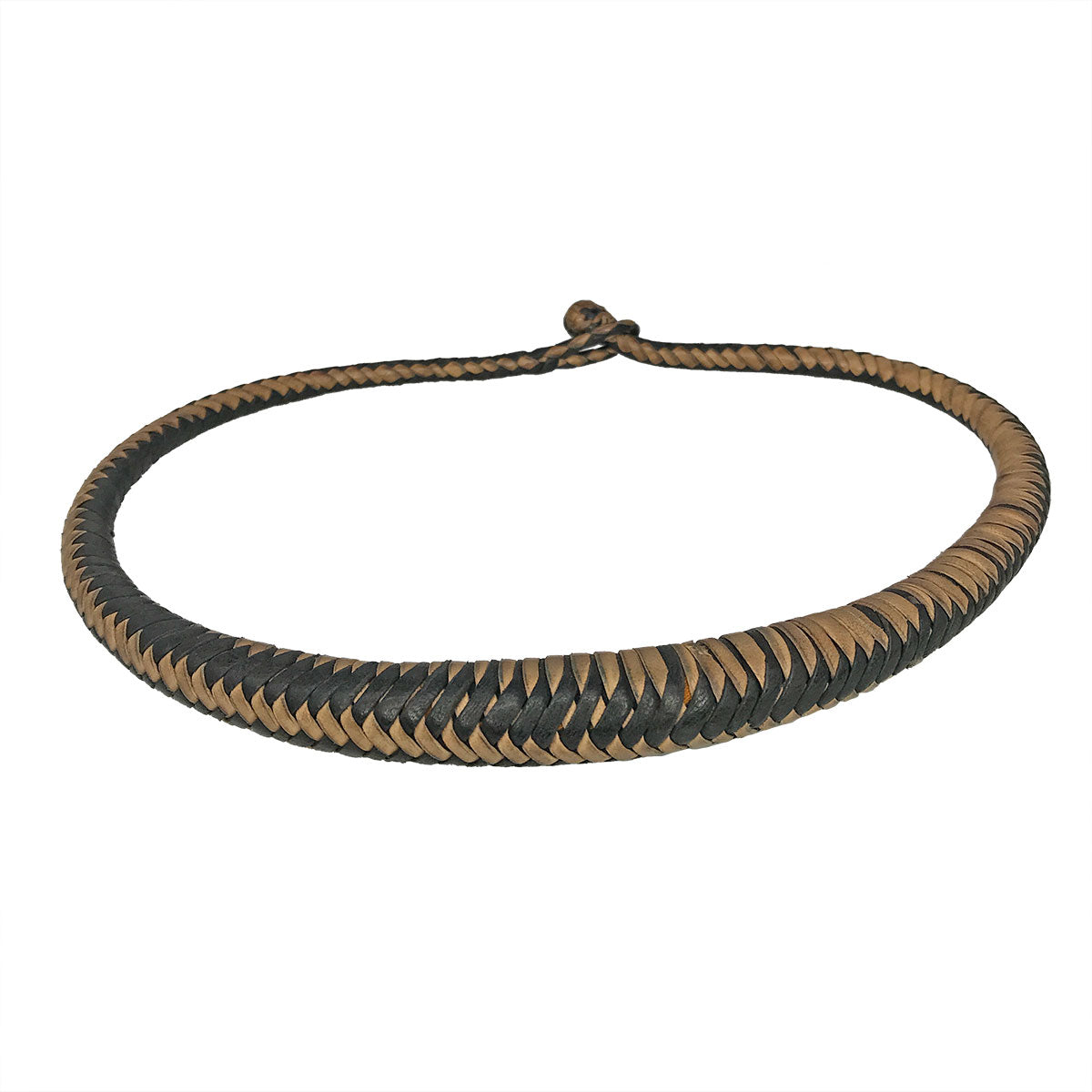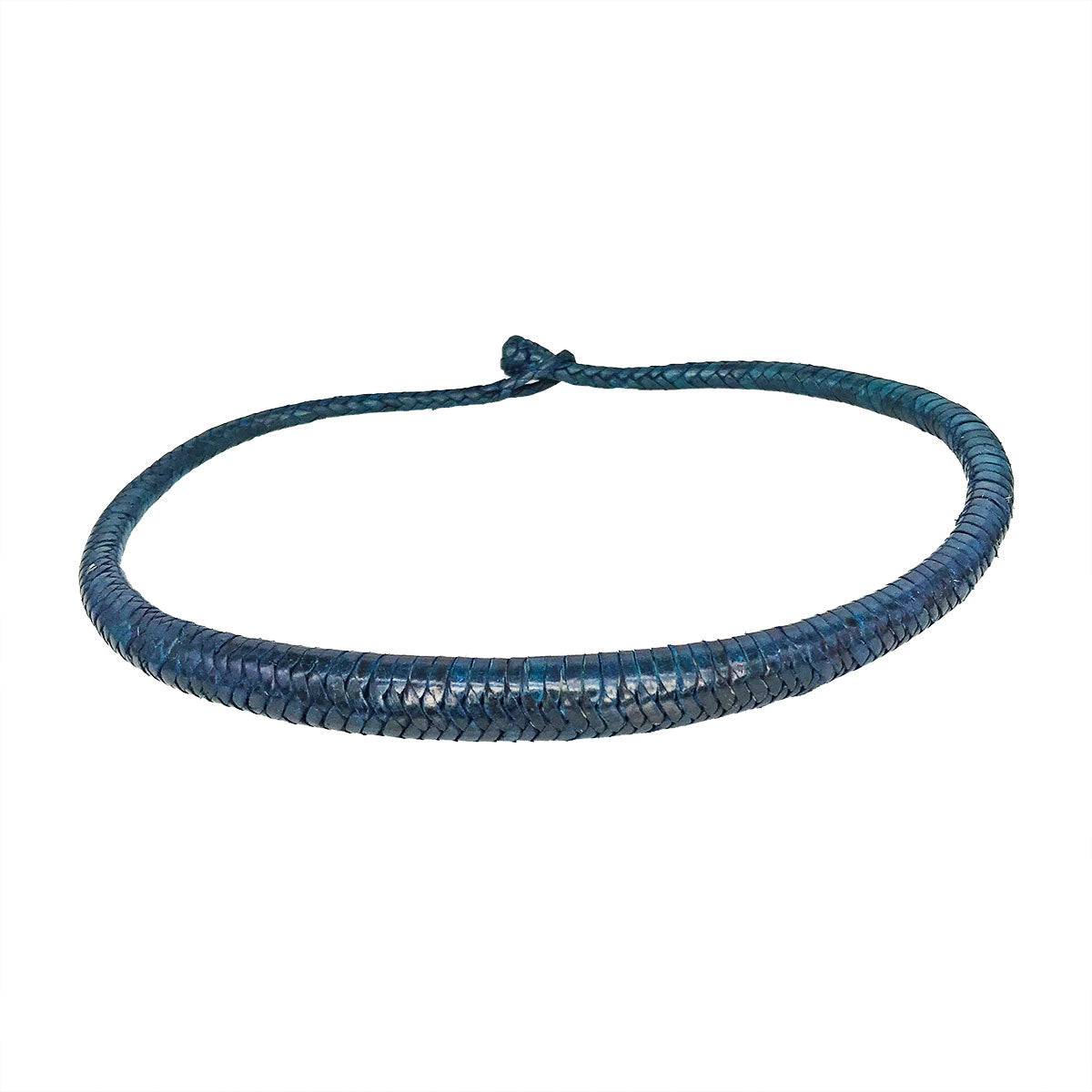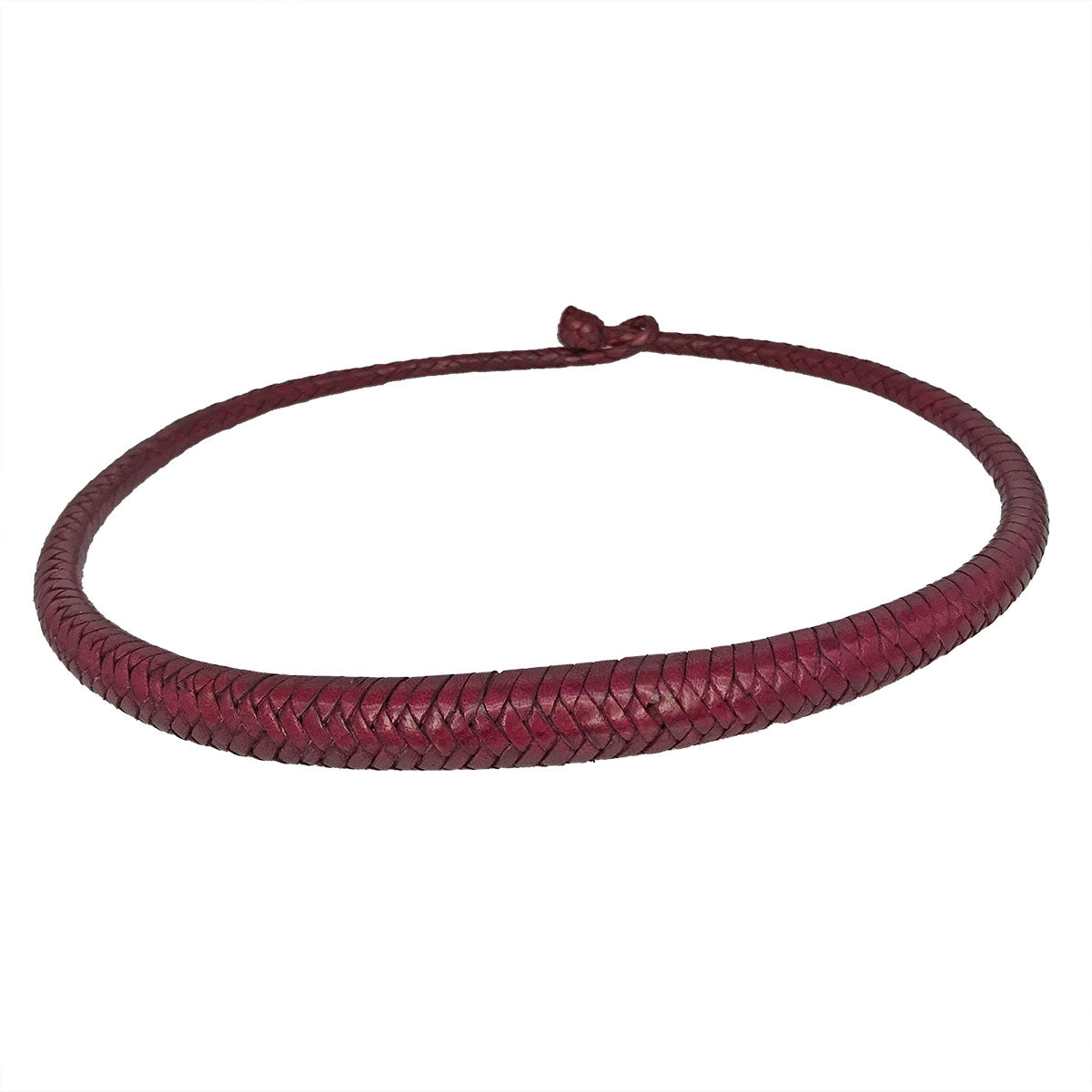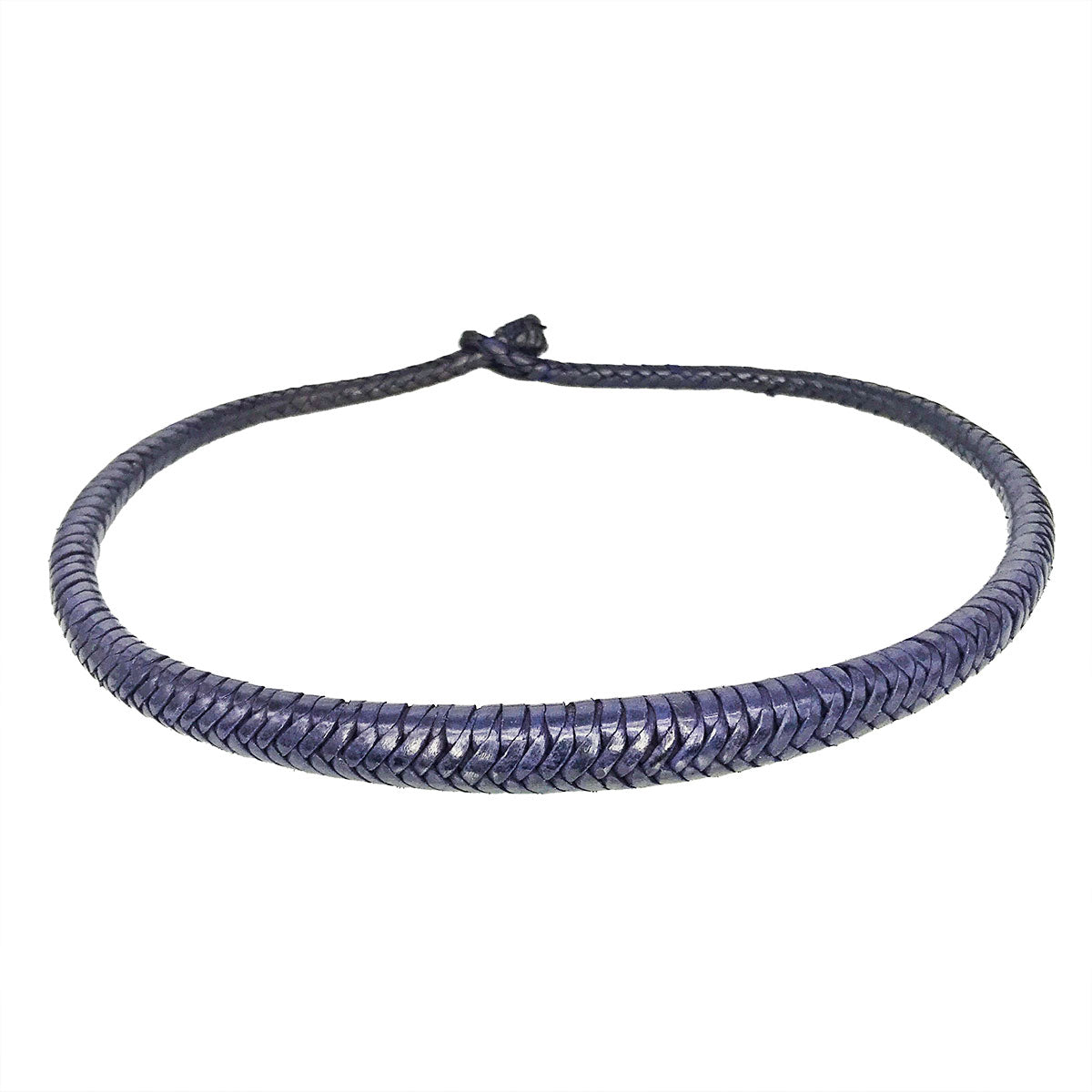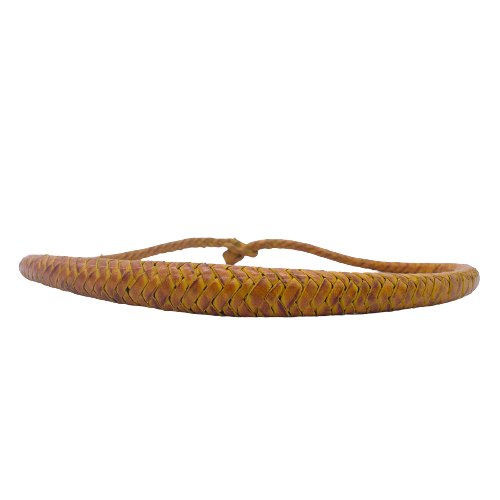 Multi-Color Leather Necklace | African Necklace | Ghanaian | Braided | Leather Necklace | Ghana | Ecru | Leather
**** This Listing is for one necklace. Please choose your color.****
This Ghanaian Inspired Leather Necklace is hand-braided. This piece is a Ghana derived name Mpusia meaning "thank you". This handmade necklace has strips of leather in a solid ecru hue. This piece displays a wider section at the center that tapers the closer it gets to the button clasp.

Measurement: Circumference - approximately between 18-23 in.
Fabric: Leather
Closure: Button clasp
Note: Each item is handmade, due to variances in the fabric print each item may look slightly different than the one pictured. No two items will look exactly the same, thus creating a custom look just for you.
Care: Do not sleep, bath or exercise while wearing this necklace.
---
Free shipping on orders over $100 (Domestic only)
Multi-Color Leather Necklace | African Necklace | Ghanaian | Braided | Leather Necklace | Ghana | Ecru | Leather
Beautiful quality the smallest ones are a nice size
This website is an essential part of my look.
wonderful craftsmanship. Can't wait to purchase other colors.
My sister loves it to death! She even asked where to find more and I will happily let her know where to find ya'll!
I am such a fan of this company. I love the craftsmanship and her special attention to the details. I'm a BIG fan of this company , I've purchased other products from them.
Amazing craftsmanship. I love the pieces I received. I hope you wil restock soon
So...I purchase 5 of these beauties (1 large and 4 small). They are amazingly beautiful. Since I have 2 black, 1 red, 1 orange and a large gold...I am all set. Wear them together or in a pair or allow one to take its own space.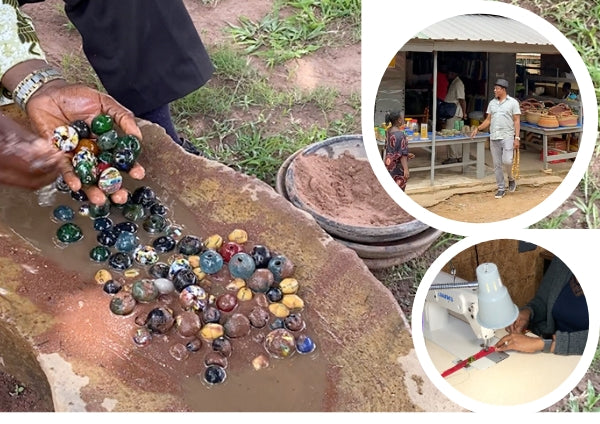 Empowering Communities Through Sustainable, Ethical and Innovative Practices
HANDMADE BY ARTISANS IN THE USA & AFRICA
Cloth & Cord is a company deeply committed to making a positive impact while producing ethical and sustainable goods in both the United States and Africa. Blending the principles of AI/STEAM (Science, Technology, Engineering, Arts, and Mathematics), the company creates responsibly crafted products that are not only affordable but also support talented artisans.