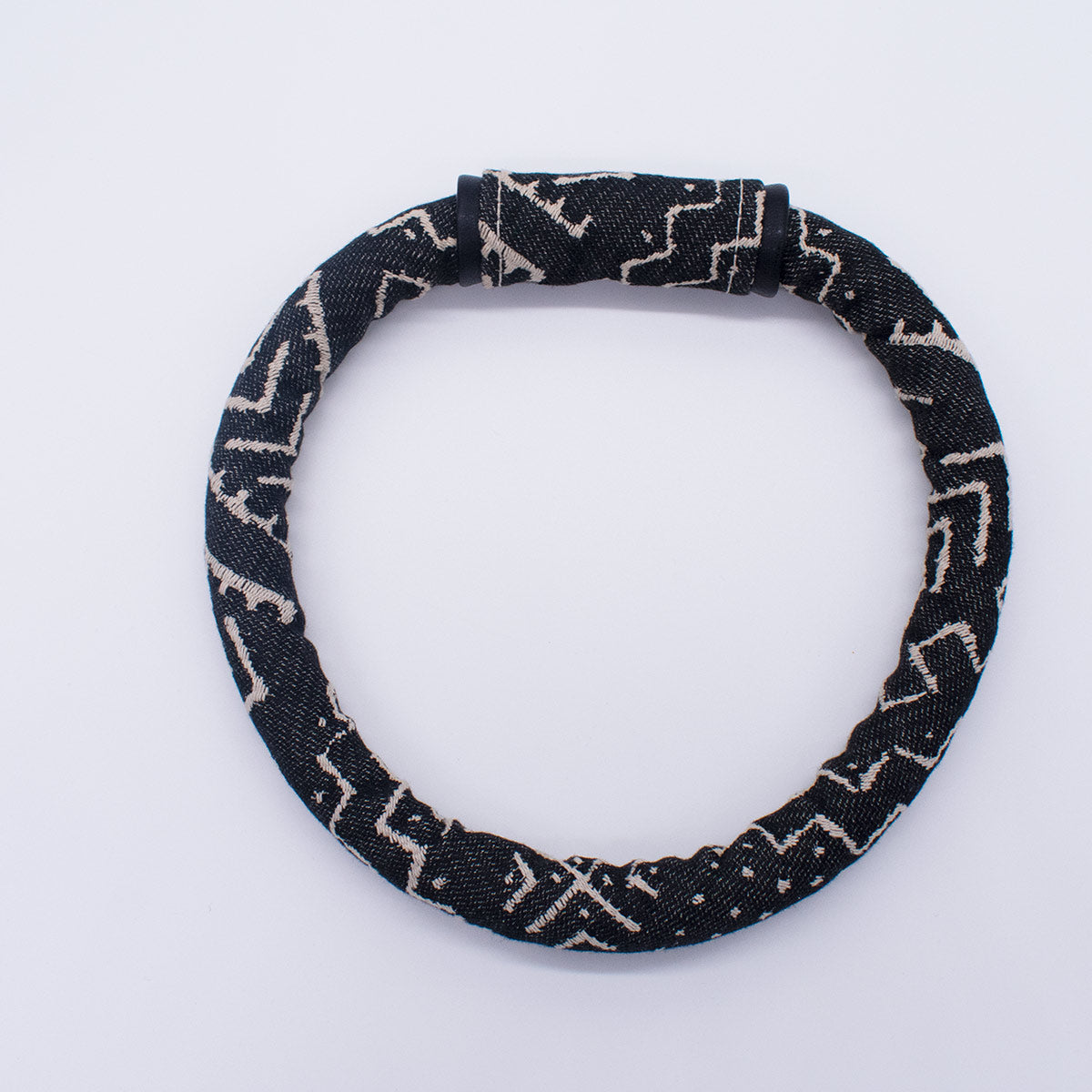 Large Black & Cream African Mud Cloth Necklace | Women Himba | Necklace | Africa | Black and Cream Collar
$63.50
Regular price
$74.92
This black and cream himba necklace can be worn multiple ways: you can have the closure to the back of your neck or adjust to show in the front. The pattern shows the detail of this piece. It is definitely a great fashion statement!
Measurement: Length: 27 in. Width: 1 in.
 Color:  Black and Cream
 Fabric: Faux mud cloth fabric
 Closure: Magnetic closure
*** This includes the Himba necklace only *** (Earrings sold separately)
Note: Each item is handmade, due to variances in the fabric print each item may look slightly different from the one pictured. No two items will look exactly the same, thus creating a custom look just for you.
Care: Do not sleep, bathe or exercise while wearing this necklace.
Please read our "Shipping and Shop Policies" before check-out. Thanks, Cloth & Cord
---
Free shipping on orders over $100 (Domestic only)
Large Black & Cream African Mud Cloth Necklace | Women Himba | Necklace | Africa | Black and Cream Collar
$63.50 USD
Regular price
$74.92 USD
The styles produced by this seller are phenomenal. I have to stop myself or else I would get them all.
it is beautiful I can't wait to wear it