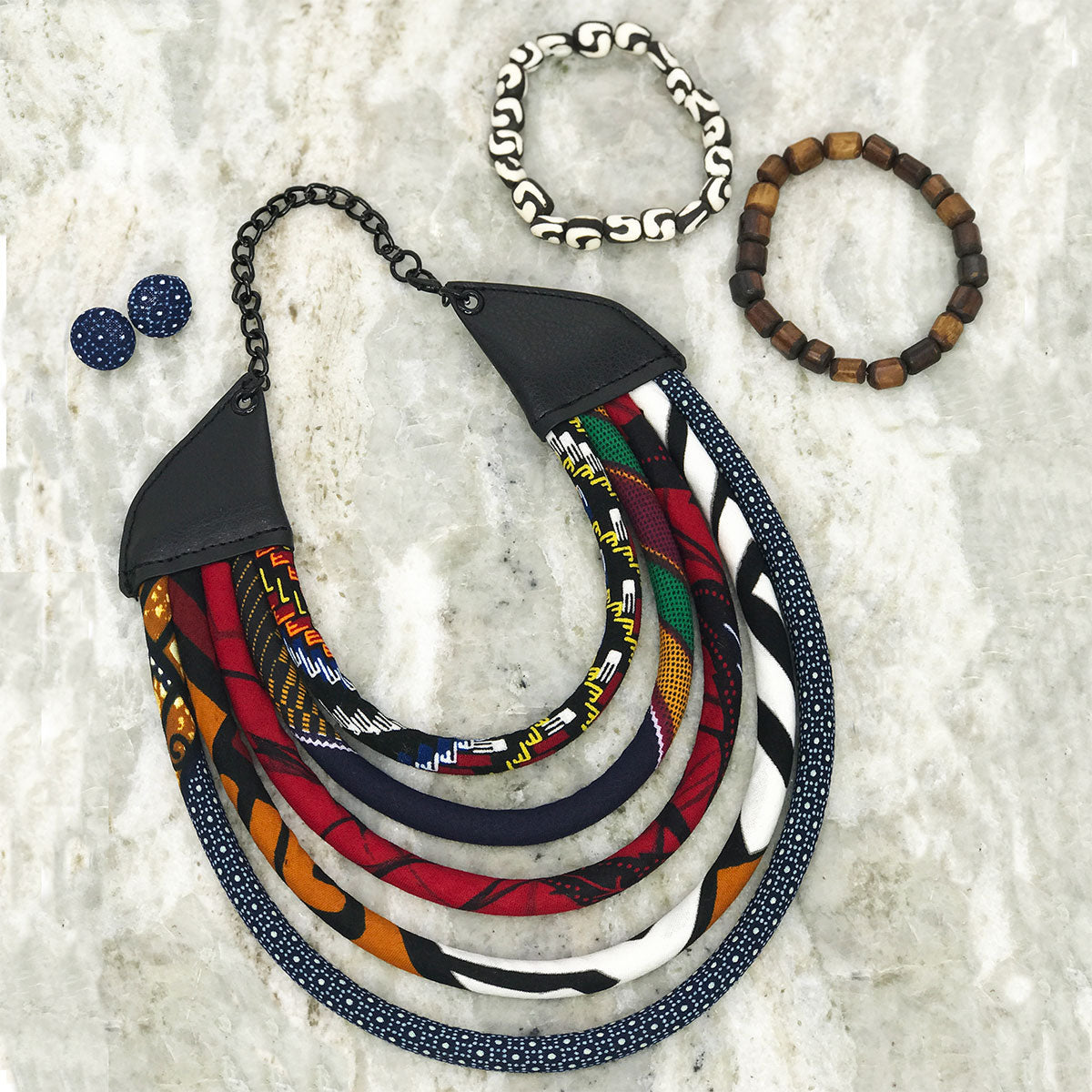 African Kuba Print Necklace | Black, Blue, White and Fiery Red Collar | Congo Jewelry | Rope Necklace | Cloth & Cord
Measurement:  29in circumference; 5in length
Color: Multi-color, green, yellow, red, white, black
Fabric: Ketepa, African wax print
Custom vegan leather ends to ensure maximum comfort while wearing this piece
Closure: Black lobster claps with 4in extender chain, 2in longer than standard
Note: Each item is handmade, due to variances in the fabric print each item may look slightly different from the one pictured. No two items will look exactly the same, thus creating a custom look just for you.
Care: Do not sleep, bath or exercise while wearing this necklace.
Please read our "Shipping and Shop Policies" before check-out. Thanks, Cloth & Cord
---
Free shipping on orders over $100 (Domestic only)
African Kuba Print Necklace | Black, Blue, White and Fiery Red Collar | Congo Jewelry | Rope Necklace | Cloth & Cord
Great Gift
I bought this necklace for my mentors 67th birthday and she absolutely loved it. Thank you very much for a beautiful gift!
The necklace fitted perfectly around my god-mother's neck. She looked even more like a queen wearing her necklace. Thank you for good quality items.