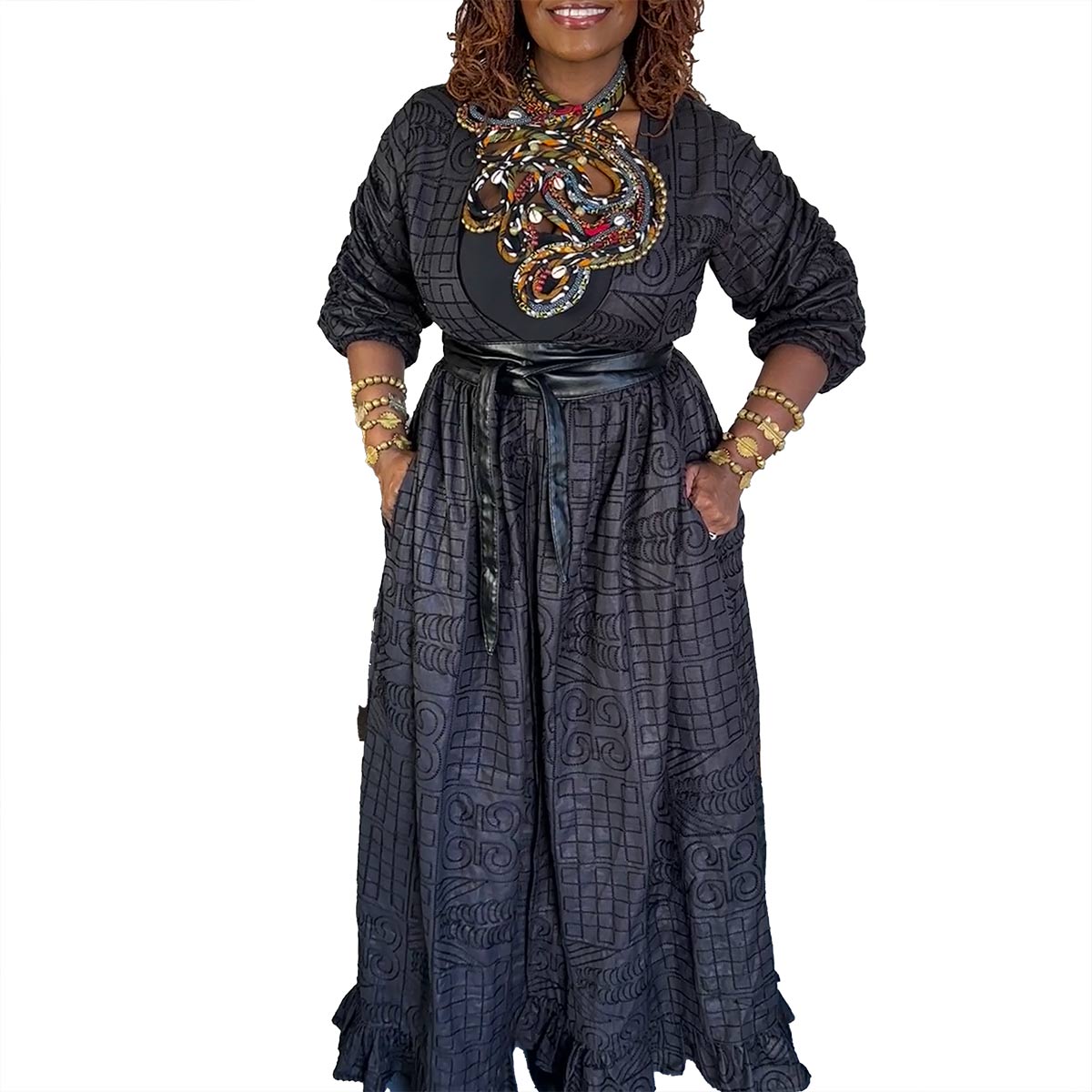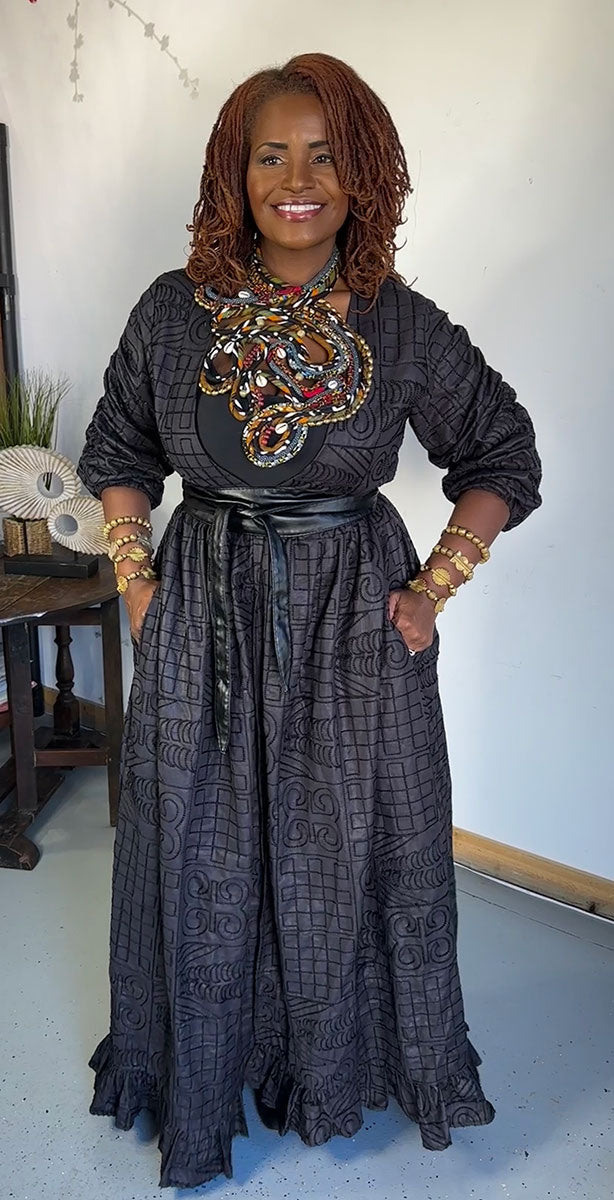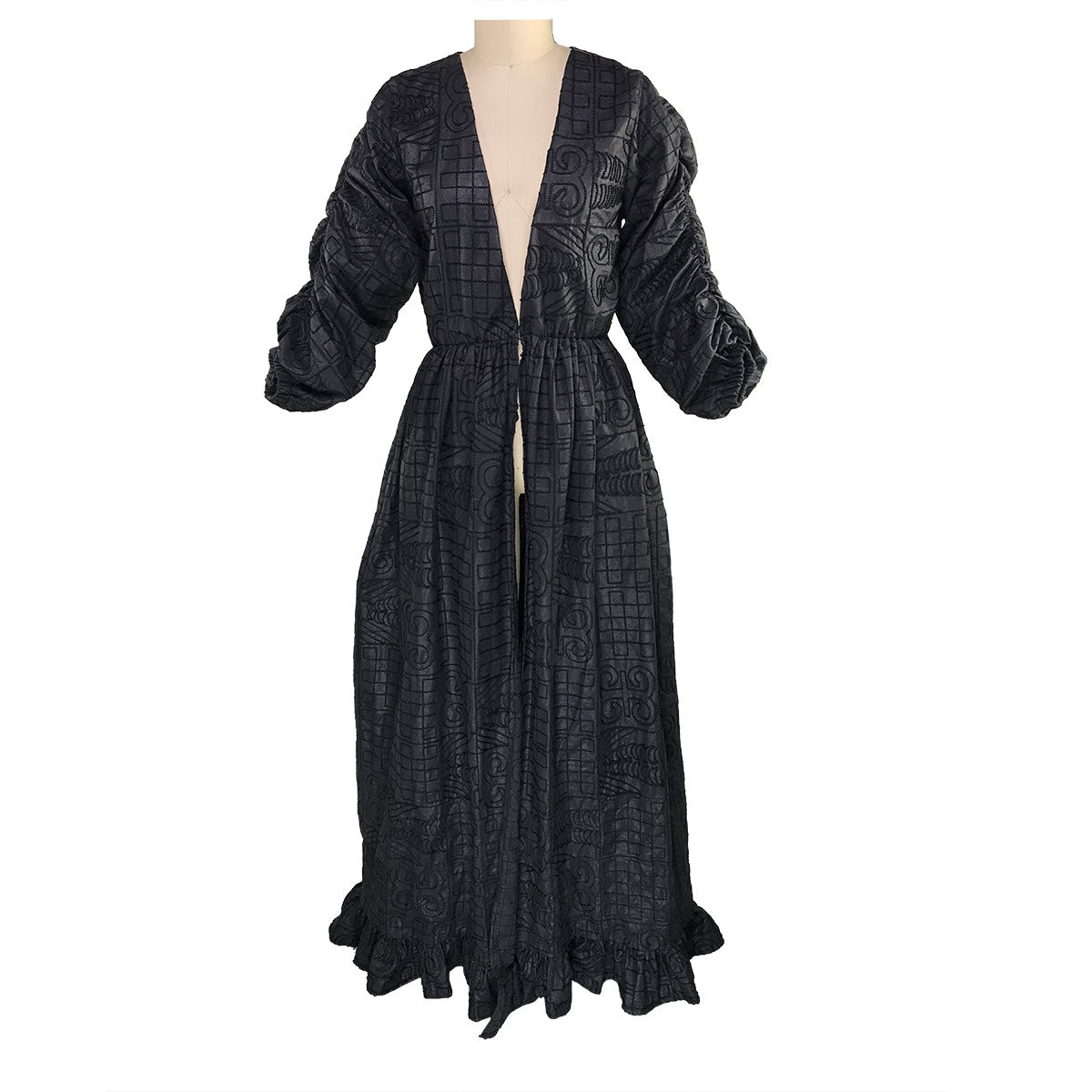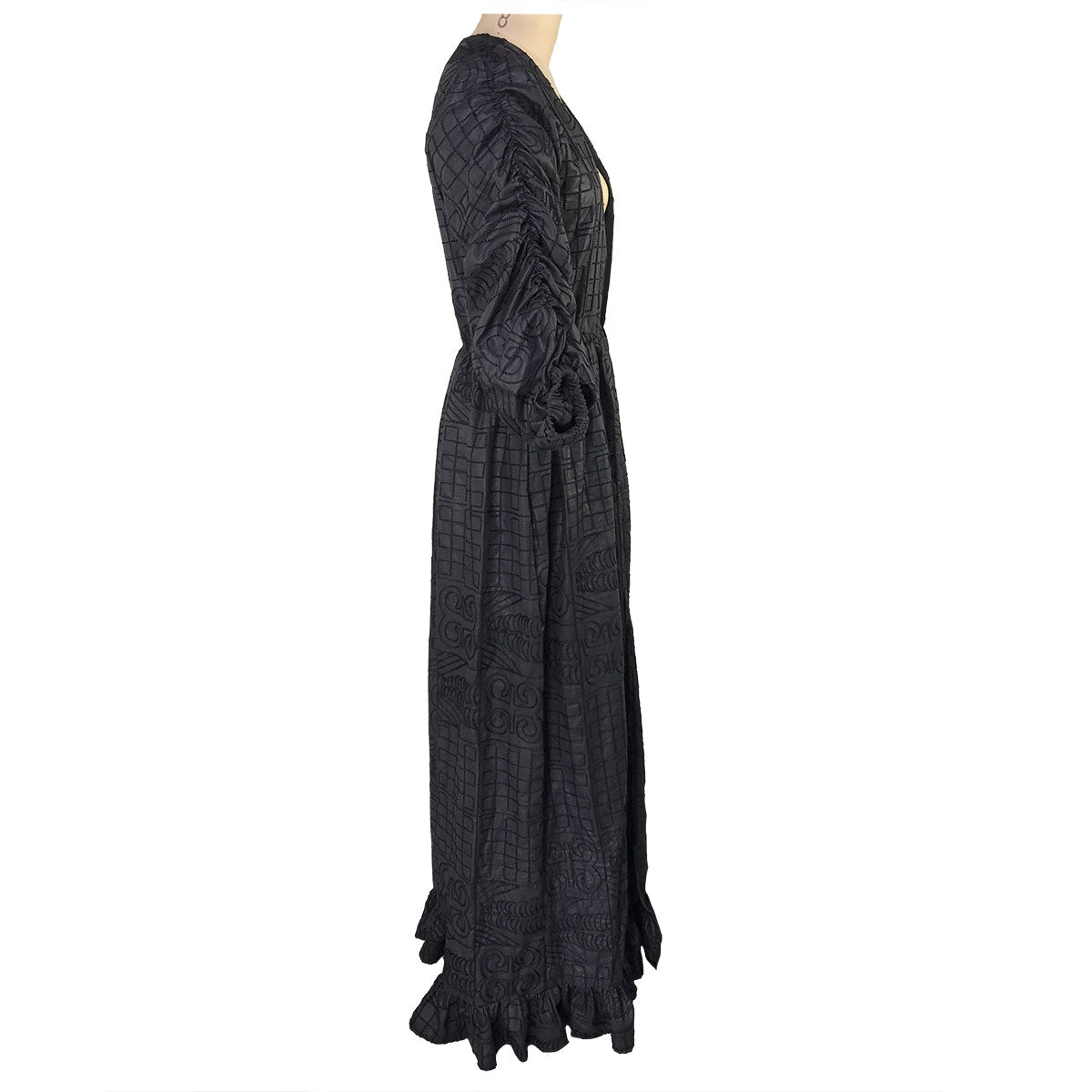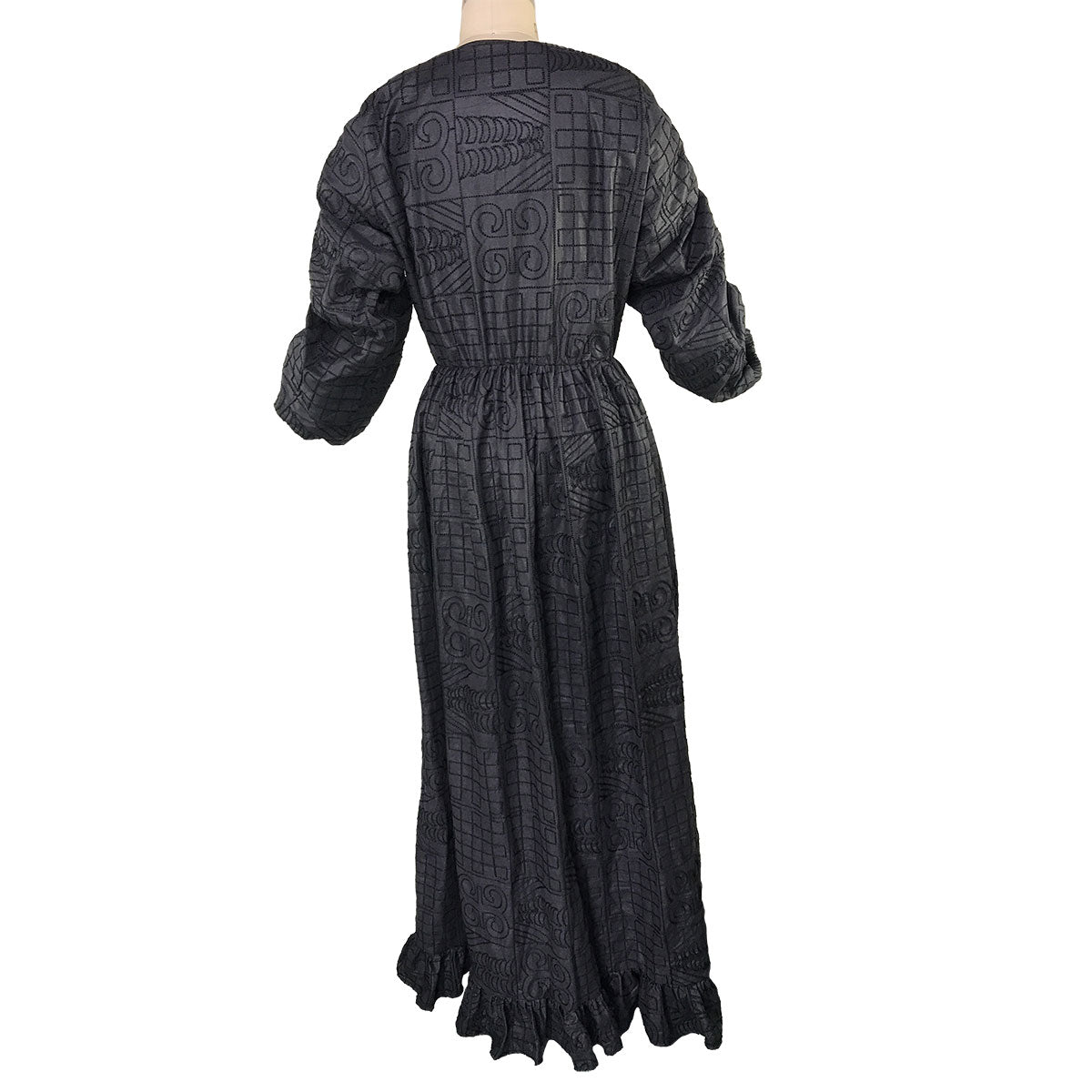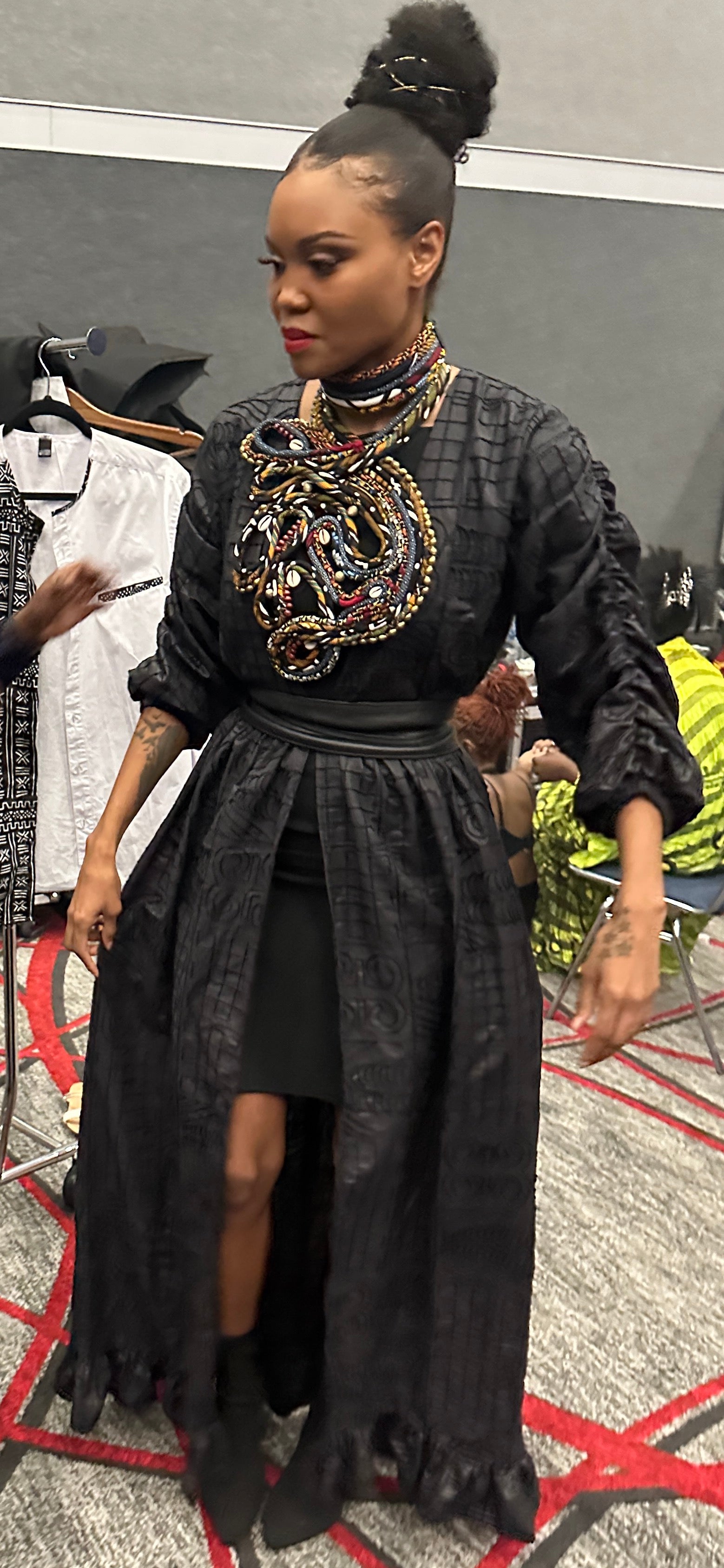 Women's Black Duster | African Fashion | Cloth&Cord
Elevate your style with this exquisite Women's Black Duster, meticulously handmade by an African-inspired brand that celebrates the rich cultural heritage and craftsmanship of the continent. Crafted with a keen eye for detail, this duster showcases the perfect fusion of modern fashion and traditional African influences. The sleek and timeless black fabric exudes elegance, making it a versatile addition to your wardrobe. Its flattering silhouette and long, flowing design create a captivating and empowering presence, whether you're stepping out for a special event or adding a touch of glamour to your everyday attire. Each stitch is a testament to the brand's commitment to quality, ensuring that you not only look fabulous but feel the unmatched comfort and luxury of this one-of-a-kind duster. Make a statement with this unique, African-inspired duster that celebrates the beauty of diversity and style. Experience the magic of tradition and contemporary fashion coming together in this exceptional piece.
Duster has pockets!
Model is wearing size small.
---
Free shipping on orders over $100 (Domestic only)
Women's Black Duster | African Fashion | Cloth&Cord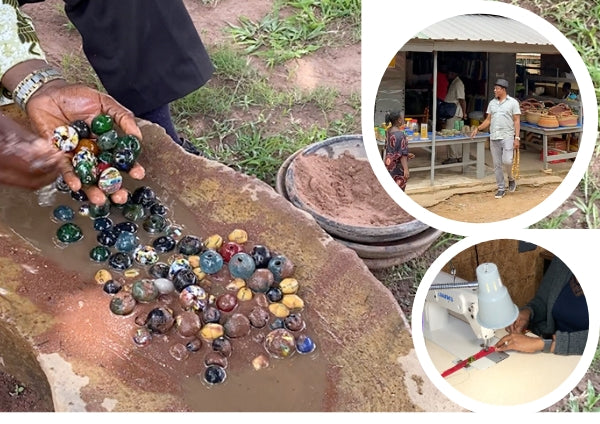 Empowering Communities Through Sustainable, Ethical and Innovative Practices
HANDMADE BY ARTISANS IN THE USA & AFRICA
Cloth & Cord is a company deeply committed to making a positive impact while producing ethical and sustainable goods in both the United States and Africa. Blending the principles of AI/STEAM (Science, Technology, Engineering, Arts, and Mathematics), the company creates responsibly crafted products that are not only affordable but also support talented artisans.