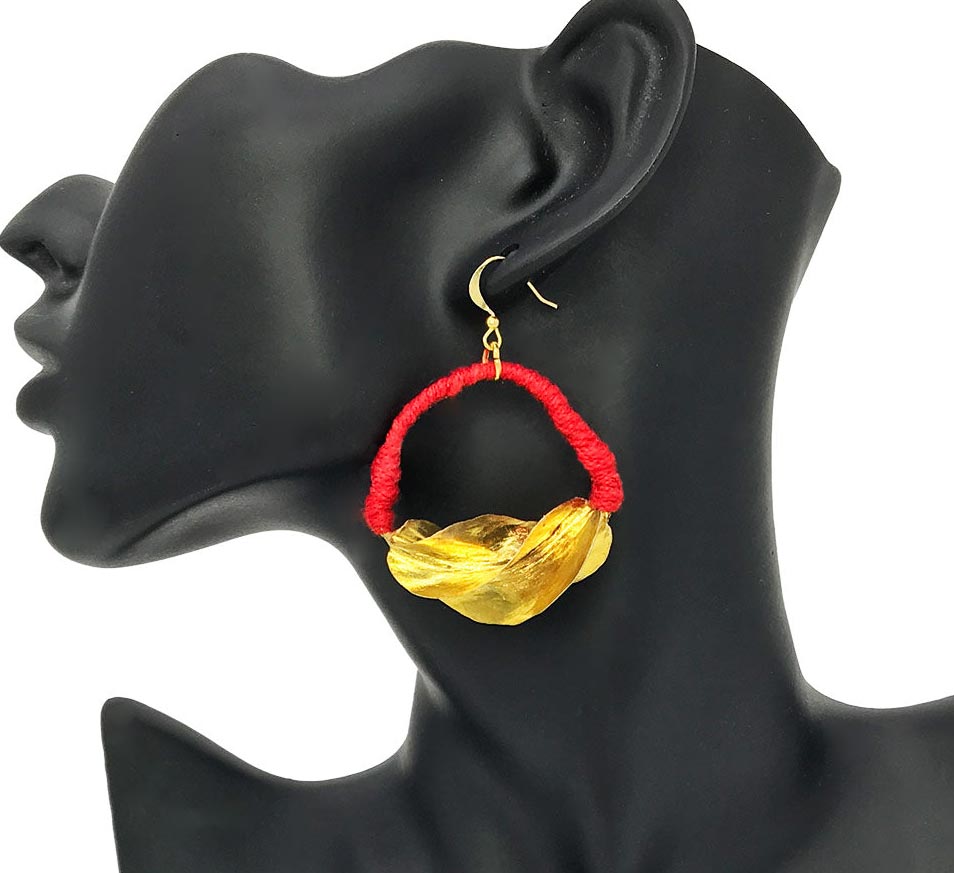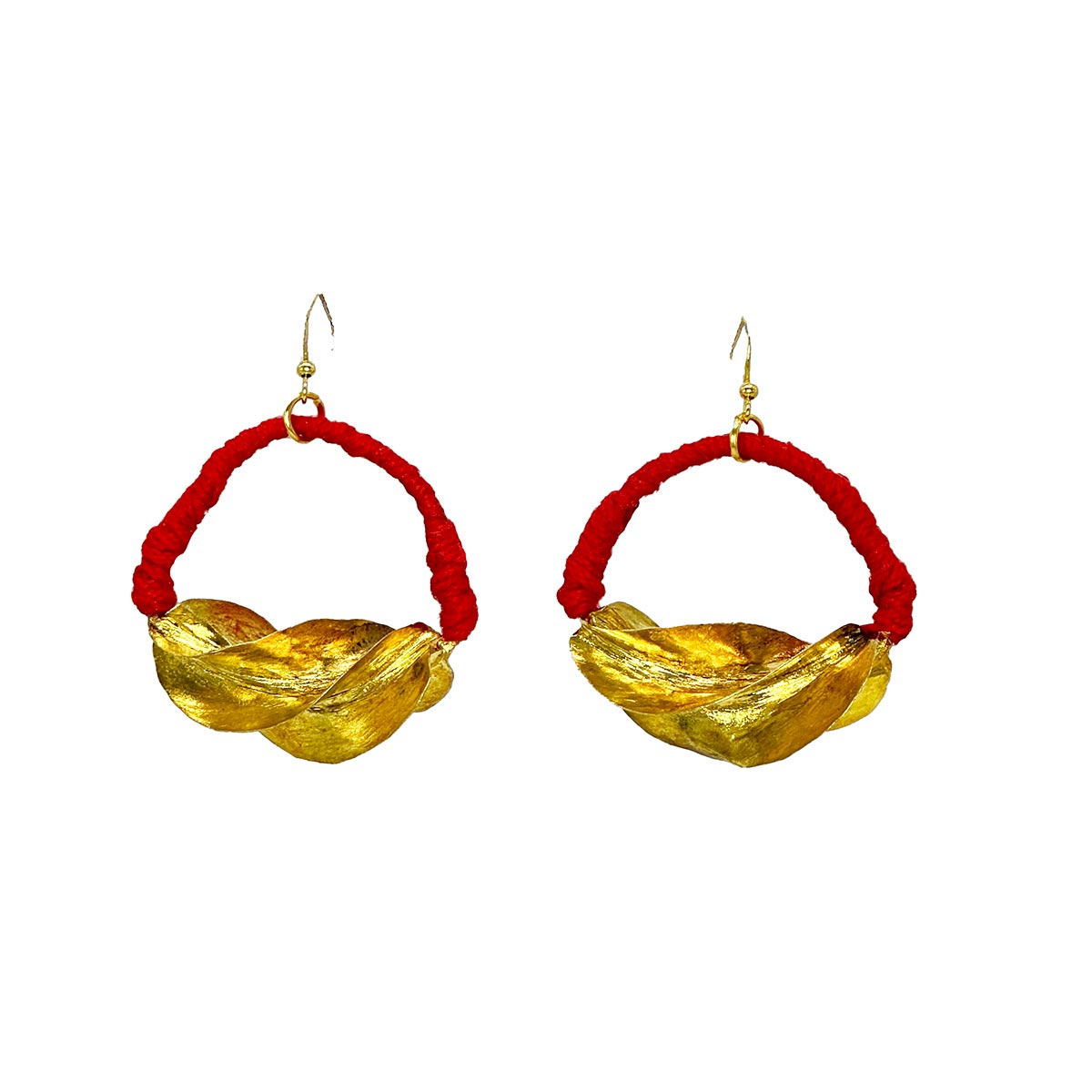 Red Fulani Gold Hoop Earrings | Red Fulani Earrings | African Earrings | Afrocentric | Cloth & Cord
Fulani Earrings! 
Fulani earrings, originating from the Fulani people of West Africa, are exquisite and culturally significant jewelry pieces. These distinctive earrings are characterized by their intricate, handcrafted designs and unique shape. Fulani earrings often feature intricate filigree work, creating a delicate and lacy appearance. They are known for their elongated drop or hoop shape, which beautifully frames the wearer's face. Fulani earrings hold deep cultural symbolism, with variations in design denoting different stages of a woman's life or social status within the Fulani community. These elegant adornments not only showcase the artistry and craftsmanship of the Fulani people but also serve as a beautiful representation of their rich cultural heritage.
Measurement: Approx 2 in diameter.

Hardware: Gold earrings, Gold earring hooks, Red yarn

Color: Gold, Red
Note: Each item is handmade, due to variances in the fabric print each item may look slightly different than the one pictured. No two items will look exactly the same, thus creating a custom look just for you.
Care: Do not sleep, bath or exercise while wearing this item.
---
Free shipping on orders over $100 (Domestic only)
Red Fulani Gold Hoop Earrings | Red Fulani Earrings | African Earrings | Afrocentric | Cloth & Cord
FABULOUS
I've received so many compliments on this set of earrings. Thank you. Happy Holidays!❤️
Gold/red earrings.
Beautiful piece. Would be gorgeous if larger.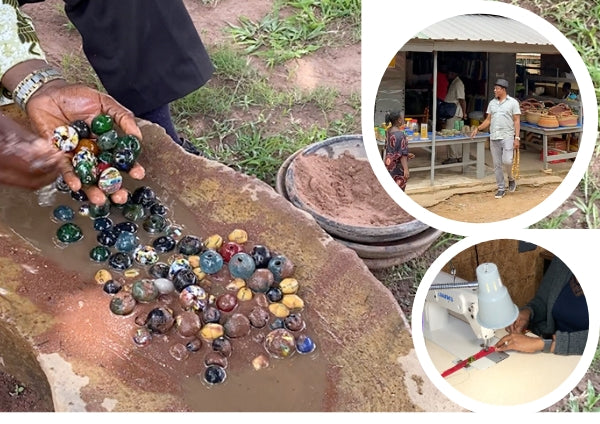 Empowering Communities Through Sustainable, Ethical and Innovative Practices
HANDMADE BY ARTISANS IN THE USA & AFRICA
Cloth & Cord is a company deeply committed to making a positive impact while producing ethical and sustainable goods in both the United States and Africa. Blending the principles of AI/STEAM (Science, Technology, Engineering, Arts, and Mathematics), the company creates responsibly crafted products that are not only affordable but also support talented artisans.